Pharma News
Woman of the Week: Genetika+'s Talia Cohen Solal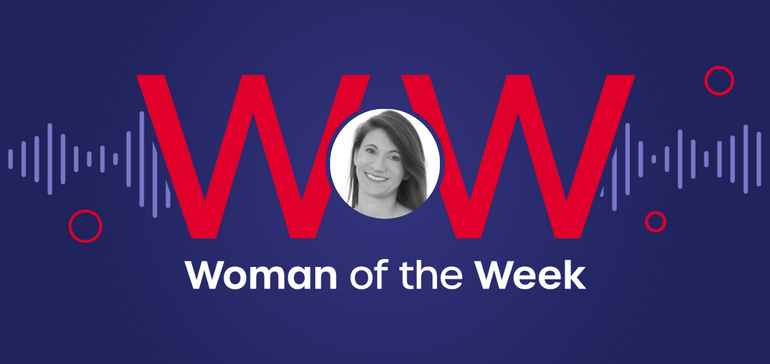 Welcome to the Woman of the Week podcast, a weekly discussion that illuminates the unique stories of women leaders who are catalyzing change throughout the life sciences industry. You can check out all our podcast episodes here.
As more companies begin to take a precision health approach to tackle depression, Genetika+ is setting itself apart from the pack with technology aimed at targeting the right drug for the right patient, Talia Cohen Solal, the company's CEO and co-founder, said.
"We're capturing much more than just baseline genetics. We understand what a depression drug is doing to the brain in real life. That's the plus," she said.
The company's proprietary blood test evaluates SNP, single nucleotide polymorphisms, to determine how quickly the liver metabolizes certain drugs, which allows physicians to prescribe any of the 70 depression medicines currently available with greater accuracy. And in a disease area that affects more than 300 million people worldwide, with a 37% increase every decade, the implications of the test could be profound.
"If someone rapidly metabolizes a drug, it may be out of their system before their brain even has the chance to see that medication," Cohen Solal said. "There are around 70 different depression drugs and combinations available for physicians to choose from, and no patient can tolerate trying each one of them. So, we already know without developing any new drugs, there is the opportunity to practice precision medicine using our blood test."
In addition to the blood test, Cohen Solal is focusing on Genetika+'s "brain-in-a-dish" technology, which is based on the 2006 Nobel Prize-winning stem cell technology.
"We're making frontal cortical brains — the brain region most implicated in mental illness and depression," Cohen Solal said. "Building a brain-in-a-dish for every patient is challenging and has typically been done more slowly and at a low throughput level. But it's becoming a tool of the future and we are riding this wave of iPSC technology (induced Pluripotent Stem Cells) as it becomes more widespread. And at Genetika+, we've specifically been focusing on the scalability of this platform. We've adapted (a test that has) typically been run using a couple of patient's cells into hundreds of patient's cells at one time. That's part of our know-how and part of our trade secret to do this at scale."
Genetika+ was born out of the work Cohen Solal and co-founder Daphna Laifenfeld were doing while working on their Ph.D.s in the area of mental illness and understanding underlying causes of brain diseases.
"I saw the opportunity to bring this into the commercial space … and bring precision medicine to the brain space," she said.
While depression is the company's first target, Genetika+ has ambitious goals and is looking into personalized medicine solutions for other psychiatric and neurological diseases as well.
"As more drugs become available in the neurology space and as the strength of our platform grows, we will also start to target neurological diseases such as Parkinson's, Alzheimer's and multiple sclerosis, all of which have cellular models," Cohen Solal said.
In this episode of the Woman of the Week podcast, Cohen Solal details how she and her team are bringing the company's groundbreaking brain-in-a-dish technology to influence patients today, lessons learned as a first-time CEO and how her "never afraid to fail" mindset has the company on a trajectory for success.
Welcome to WoW, the Woman of the Week podcast by PharmaVoice, powered by Industry Dive.
In this episode, Taren Grom, editor-in-chief emeritus at PharmaVoice meets with Talia Cohen Solal, CEO, founder, Genetika+.
Taren: Dr. Cohen Solal, welcome to the WoW podcast program.
Talia: Thank you very much, delighted to be here.
Taren: Talia, what led you and your co-founder to found Genetika+ and what is the origin of the company's name? I'm so curious.
Talia: Well, both my co-founder Dr. Laifenfeld and myself have dedicated our careers to better understanding mental illness. We both did PhDs in mental illness and then went on to postdoctoral studies to further understand the underlying causes of diseases of the brain. And while working in these spaces, I was in academia still when I saw the opportunity to bring precision medicine into current day treatment. We were starting to use precision medicine tools in drug discovery. In cell biology discovery, we're starting to build models of individuals and I saw the opportunity to bring this into the commercial space instead of just academic spaces and my co-founder, Dr. Laifenfeld saw this also. She was the head of precision medicine at Teva Pharmaceuticals. And with her background in neuroscience, we were wonderful forced to come together to try and bring precision medicine to the brain space.
Taren: It does sound like a force to be reckoned with. And it's pretty brave to come out of the academic world and then think about this from a commercial aspect. So, tell me about the company and its mission and I still am curious, what is Genetika+?
Talia: So yes, Genetika+ is basically, Genetika+ is bringing solutions to precision medicine, which doesn't stop just at genetics. You'll hear later that there already genetics companies on the market offering a precision medicine tool for depression, which basically looks at your liver processing genes to tell you whether you're more or less likely to respond to those specific drugs. But that's just the beginning of the story. Actually, a drug that works for your depression is a drug that has an effect on your brain. And so that's the plus, we're capturing much more than just your baseline genetics. We understand what that drug is doing to your brain in real life.
Which leads me to answer your other question, which is at Genetika+ we're developing a simple blood test, which tells you which antidepressant is best for each patient. To do that we take your genetic background, focused on your liver processing genes to tell you which drug you'll actually see in the brain, your patient, your personal background, for example, what types of side effects you maybe most tolerant to or less tolerant. But most importantly, we look at biomarkers of how our brain in a dish model responds to different antidepressants and see which antidepressant causes the biggest impact in your neuronal model that we develop at Genetika+.
Taren: This is quite fascinating, because as you said its precision medicine for the brain and the brain is so hard to work with in terms of therapies, antidepressants and it seems like there has been this one solution approach and yet, now we're looking at it from a very different point of view. How scalable is this and do we really see doctors going in and doing these blood tests and can drugs be developed so specifically for different brains?
Talia: So, first of all, the offering that Genetika+ has we actually have two offerings, but the first one is a blood test to just tell you which of the currently approved FDA drugs is best for each individual. There are currently around 70 different drugs and combinations available for each patient available for the physician to choose for any given patient. And no patient can tolerate trying each one of them in their own body. So, we already know without developing any new drugs have the opportunity to practice precision medicine using our blood test. Genetika+ does have a second revenue stream is using the amazing data and knowledge that we've been developing through creating that test is also using that to help pharma companies identify new drugs that are being developed with precision medicine in mind, collecting the biomarkers along the way to help bring a truly personalized medication to that patient.
So, the question you asked also was, how scalable is that? So that's what we've been focused on as well at Genetika+, building a brain in a dish for every patient is challenging and has typically been done more slowly and at low throughput level. But it's becoming a tool of the future and we are riding this wave as IPSC technology as this brain in a dish technology is becoming more and more widespread. And at Genetika+ we've specifically been focusing on the scalability of this platform, and we've adapted what typically has been being run in a couple of patient's cells into hundreds of patient's cells at one time. And so that's part of our know-how. That's part of our trade secrets is that ability to do this at scale.
Taren: That's amazing and I won't go into asking you to reveal those trade secret. You're based in Israel, so are you doing most of your clinical work in Israel or do you have also footprint in the US?
Talia: Yeah, so Genetika+ clinical trial data mostly I would say is from the US. We've been working from clinical samples from clinical trials were run in the United States. We're also running some of our own clinical trials now with Jefferson Hospital in Philadelphia and we'll be setting up new clinical trials there in 2023. Genetika+ is actually setting up, has a US subsidiary and it will be opening its US site where we will be processing all our tests when we start out commercial launch in New Jersey and that's opening up on January 1st. So, we're ready to become a truly global company.
Taren: Well, congratulations. With this extremely imminent and so you must be extremely busy trying to ramp up during this holiday season as we're recording. So, let's go back a little bit to more about this brain in the dish, because what a unique concept. And you talked about it being the trade secrets of the company; however, you really aren't going into you talked about biomarkers. It's about the liver connection as well. So can you explain a little bit more about you said, the liver processing was just the first step and then we have to go further.
Talia: Absolutely. So, the baseline of the platform is genetics profiling. So, we use SNP, single nucleotide polymorphisms, mostly within the liver processing genes called the CYP genes, SNP genes, and they tell you how rapidly you're going to metabolize certain drugs. So, that's part of the picture. If you're going to rapidly metabolize a drug, it may be out of your system before your brain has even had the chance to see that medication. So that's what I mean by understanding the liver processing capabilities of each individual, and then we add on top of that, the brain in a dish. So that brain in a dish is separate. The brain in the dish is generated separately to the genetics readout which takes place, and we take each person's blood sample and we go through the stem cell phase which is Nobel prize-winning technology from 2006. And they basically demonstrated that from any peripheral samples such as a blood cell, you can generate a stem cell and from its stem cell, you can make any tissue in the human body. And we're making brains and we're making frontal cortical brains and that's the brain region most implicated in mental health and mental illness and depression.
And so, what we do with that brain in a dish sample, we create that platform, and we placed it onto 96, 384 well plates and were able to expose those samples to all the different antidepressants and we can see which antidepressant is able to increase that signaling between those neurons. So, ultimately in depression, there's a reduction in communication between the neurons in the brain that had lack of motivation, the lack of reward and it's been demonstrated that the antidepressants are increasing that connection, those connections. They're increasing the amount of communication between synapses in the frontal cortex and also in other studies, they're showing an increase strength of those communications. Using our brain in the dish model with each drug, we can see which drug does that most effectively for that patient based on their complex health background genetics and some of the environment that we capture. And then we can rank those medications for each individual patient, and we combine that with what we've learnt from the liver processing information from genetics.
And then the final piece is that patient history element which is focused around trying to reduce the side effects that patient might experience. If there are side effects they wished to avoid, we can help with that and other machine learning-based algorithms that have also helped offline to predict which drug a patient will respond best.
Taren: Fascinating. Holy cow.
Talia: Multi-omics approach.
Taren: Yeah, wow. Is it safe to say that this is quite revolutionary?
Talia: I believe so.
Taren:  There's nobody else – yeah, nobody else is doing what you're doing, correct?
Talia: Correct. There are people using the brain in a dish model for basic drug discovery in small number of patients. Nobody is that we know of is bringing the brain in a dish to precision medicine to influence patients today.
Taren: Unbelievable. So smart. I'm blown away, to be quite honest. What a revolution for folks who are trying to manage their brain disorders, whether it's anxiety, depression, et cetera, and the brain is so hard to work with as I noted earlier. So, I'm very excited about this as well is I'm sure the investment community is very excited about this. Tell me, what are those conversations like when you're talking to investors?
Talia: They're generally very excited. They're very interested in the platform, and we've had a wonderful success so far. We ran a seed round out here in Israel and we were able to get several offers and adoption from kind of focused VCs and incubators, et cetera here and also industry agnostic. I think the industry agnostic, I'm most excited but scared because they don't know what we're doing. So, it was kind of that combined validation that helped us with our first round. And then we move for our series A we raised out in the US from a diagnostics-based VC whose actual mission is dedicated to precision medicine diagnostic. So, it's a perfect fit and they're really excited by the work that we've been doing.
Taren: Yeah, I bet. Are you headed to JPMorgan in San Francisco next month, by any chance?
Talia: Yes, we are and we're also opening around. So, if anybody wants to meet we're happy to meet.
Taren: Again, congratulations on that. That is fantastic. This is the first time you are CEO, is that correct?
Talia: Correct.
Taren: So, this is a big leap from academia to CEO role to raising funds and investment. What has been your biggest aha since starting Genetika+?
Talia: I think that my biggest aha was at the early stages of starting a company. It wasn't as different to the early stages of opening your own lab. I still have to raise money. Just now, it's from VCs instead of government grants, although actually, I do government grants too. I still have to publish papers to help with reimbursement rather than my career, my 10-year track. I hire a lot of PhDs and postdocs. But the wonderful thing is, how much more money we can raise to bring more scale and get places much faster and that's really exciting.
Taren: Excellent. So, what do you find this to be is your biggest challenge? Like you said it's not dissimilar to starting your lab, so there are some pieces that are comfortable but what's been your biggest challenge so far?
Talia: I think the biggest challenge has been talent, getting amazing talent. I think that we started a company in a wonderful environment, wonderful VC environment, it was a real growth period. It was really favorable to raise, but there was very fierce competition for talent because there were so many wonderful startups around. And at the very beginning to be able to bring those people in when you don't have a big track record behind you was challenging. And so, I think that was that and I think a lot of the people make the company. So, it's really important to bring in the right people. So, I would say that's been our biggest challenge and now it's much less of a challenge as the company is bigger and the market has changed. So, we have new challenges.
Taren: Sure, of course. I would say, you've had quite a number of significant milestones just recently, starting up the US getting into seed rounds, all of that. But what has been your biggest reward so far? What would you identify as your biggest milestone since starting the company?
Talia: I think being able to validate the platform I came in to Genetika+ with an idea that we would be able to use stem cell derived neurons to predict whether a patient was going to respond to an antidepressant or not. I spend a lot of time with stem cell derived neuron, but I've never put it to the challenge of the real clinical world and being able to see in real patient samples that we're able to make that prediction is just amazing. I believed it was going to happen and here we are seeing with real humans, how we'll be able to make an impact. And that actually goes back to one of the most frustrating parts of my life as an academic was I felt like I was so far from patients. I was so far from clinical change and here I get to actually be part of making the difference.
Taren: It's fantastic. Obviously as the CEO, you're setting the direction for the company. So, you've identified a few areas but what else is on the near term agenda? And then, what are some of your longer-term goals? Let's just go through 2023, what's top of mind for you?
Talia: So, in 2023 we're opening all US labs. We need to get clear regulatory approval and start to build that early commercial team and early sales, as well as expanding the pharmaceutical partnerships we have, because we already have pharmaceutical partnerships and collaborations to help with early drug development. And then in 2024, we are going to be growing in the market expanding, winning first major clients to be able to bring large numbers of people, physicians into using our platform. So those are kind of where we look to the future. And obviously, will also be adding additional indications and we have a clinical trial set up now in the schizophrenia space. And so, we'll start to get some of those early data, those early clinical samples in for adding, expanding out from depression into schizophrenia.
Taren: That's a huge jump. Where else can the technology take you beyond depression and schizophrenia? Where else do you go?
Talia: So Genetika+ is developing a precision medicine platform for the brain, not just for depression and not just even for psychiatry. So, we're starting with depression and schizophrenia then will be tackling ADHD and bipolar disorder. So really, focusing on psychiatry where there are many different drugs available for several of the different indications and also, similar brain regions that are involved. So, there's not much, there's not a great deal of platform development needed to kind of add that additional indication. And then as more drugs become available in the neurology space and the strength of our platform grows will also start to target neurological diseases such as Parkinson's and Alzheimer's and multiple sclerosis, all of which have cellular models. And we can be there to try and bring precision medicine, biomarkers for the drugs that come onto the market and to help develop them.
Taren: I have to say, I can't imagine that you have not been approached yet by some big pharma companies who are looking at you saying, 'you could fit very nicely into our portfolio because we have these drugs on the market. We have these treatments. They're not as effective as they could be.' Have you been courting some suitors?
Talia: Yeah, we have a few pharma companies that we have discussions underway with and relationships with as we kind of think about that future.
Taren: I would imagine it's going to be a very nice future so congratulations to you. Technology obviously is playing a big role in what you're doing. How much of artificial intelligence comes into play here?
Talia: So at the end of the day, Genetika+ has a lot of data. On top of the hundreds of different features and biomarkers that come out of the brain in a dish model, imaging, and biomarkers. Also, I didn't mention transcriptomic biomarkers we do full transcriptomics on all of the samples exposed to those different antidepressants. We also have the genetics and we have recently signed a large partnership with Maccabi Medical Center, which is the second largest healthcare HMO here in Israel for 100,000 patient data, data from 100,000 patients suffering from depression. And so, we are using and continue to develop sophisticated AI-based algorithms to identify the features that are most strongly predictive of whether the patient's going to be responder or not. And we use that to create the final recommendation for the physician. So the AI level on top of all of this real tangible data, that combination is what gives us our powerful predictions.
Taren: You have a PhD as you noted before and your focus is in neuroscience. Why this area of focus for you? What drew you to initially, what fascinates you about the brain?
Talia: Both my co-founder and I did our PhDs in mental illness. I find the brain to be festival, the most fascinating organ. It underlies how we think, how we feel, what we do. Its most complex and interesting thing to study like, 100 percent. And mental illness is even more fascinating because it's not about how the brain dies when you study neurology. It's about the subtle differences that can be the difference between a highly vivacious character and somebody suffering from bipolar disorder. It's the subtle differences between a low mood in response to a real hit, a real challenge and not being able to get out of the bed for months. And that subtle difference both explains how a healthy brain works and the difficulties that people face who are suffering from mental illness. And so, it's everything that I learn. Everything that I study and now try to bring to clinical practice. Also, informs us about this magnificent organ is the brain, so I'm very passionate about it. And that's definitely makes it easy to get up in the morning.
Taren: Wonderful. Let's go a little personal now, if you don't mind, in terms of your leadership style. How would you describe yourself as a leader? How do you motivate your team? Because what you're doing is so highly, it's a little risky and so sometimes with great risk, there's also great reward. But there's also times when the risks don't pay off. So, how do you keep your team buoyed during those less than successful times?
Talia: Well first of all, I always try to hire incredibly passionate people. I just shared with you my passion for the brain, my passion for science and neuroscience and moving that into clinical practice. And I have a lot of scientists in my team and all of them are incredibly passionate about moving forward science and they've all chosen to go into industry. So moving forward science in a way that benefits patients. So passion keeps you going even during those tough times. And that's passion for the content and mission for what we're doing. And so I think the mission is, unfortunately, far too clear in depression, I think most people in the company, in fact, most people in the world are touched by somebody who has suffered from depression, if not themselves having suffered.
So while the mission is self-evident to everybody in the teams, more than self-evident to everybody in the team, we also bring monthly speakers. People who've suffered. People who run patient advocacy groups. Physicians who are struggling with this trial and error system. So we try to bring people to remind us that we're not just looking down microscopes or typing data or coding, but brings us back to the big picture. And as I sit there more on an outward facing role for the company, I tried to bring that back to the team and make sure that they stay connected to the more outward-facing parts of Genetika+.
Taren: Fantastic. Tell me, has been anybody in your career who has had played a particular role or influence on you?
Talia: I think they've been different people for different parts of my career. So I had a lovely mentor when I was at Columbia, a professor who also had interests or also had positions in pharmaceuticals and in the commercial space industry and actually it was that mentorship that led me to my first position in industry. Because sometimes when you're in academia nobody really knows what the outside looks like, you're all sitting in your bubble. And so, I had a mentor who helped me understand how to leave academia and how meaningful it was when you're there. And also helped me take that leap into my first job in industry. And then later on in my career, here I am now as I went from being a C to a Series A founder – as I said at the beginning, it's more like a professor of a lab and then it becomes more of a CEO of a company. I just had recently had a wonderful mentor who was a second time CEO of publicly-listed companies.
So I think that I've had wonderful mentors throughout my career and have different mentorship at different stages. And that's how to kind of make sure that you can be the best you can at the different stages in your career.
Taren: Make perfect sense. And speaking of having a mentor, but I would think you also are a mentor to others. And as a CEO and a founder, you're now in a position of being a role model to other women in the industry. How does that responsibility feel to you?
Talia: I don't really worry too much about the responsibility. I just try to be the best. I guess, I try to be the best person in life that I can and in any part of my life. But in terms of how it feels in general, I really try to take any calls, anybody asks, I often get asked to speak to people who are thinking of moving into industry from academia or moving up in their career. I always have my door open for that. And also, a lot within my company, people have come to my company because I'm a female CEO and they find that aspirational and something they want to see in real life and be part of their career growth. And so, I sit down with members of my team who want to learn more about what it is to be in this position of leadership. And that's something that's kind of part of the company is helping other women grow in their careers.
Taren: It's a quite powerful part too because now we're starting to see this generation now. Certainly you can see more women sitting in seats of influence and seats of power than ever before. And even though the numbers are still not where they should be, we are making some headway, so that's very encouraging to those follow on generations. What are some of the best leadership advice you've ever received? And then I'll ask you, is that the same advice you provide to others?
Talia: Yeah. So it's basically never be afraid to fail, I mean, if you do fail fast. So I think that a lot of women are held back by that fear of failure if pushing yourself to that next level and men, a lot of people suffer from imposter syndrome. But if you don't try you can't succeed. And so you just have to keep pushing yourself forward. You have to put yourself out there. And obviously, if you have a terrible idea, hopefully you'll listen to people along the way making that clear or you'll fail fast. But most of the time if you have something good, it's actually yourself who's stopping you from going there or if you have talent, maybe it's yourself from stopping yourself for asking for that promotion or et cetera.
Taren: Fantastic. I couldn't agree with you more that imposter syndrome does hold people back, whether they're male or female. And as you said, if you don't try there's no success without trying and it's the great Yoda used to say. We are coming to the end of our time together, unfortunately. I'm going to let you get back to your holiday festivities. And again, thank you so much for taking time out of your schedule to be with us during Hanukkah. So what is your wow moment that either change the trajectory of your career or has left a lasting impression on you?
Talia: Great question. So I think my wow moment came during my postdoctoral studies. I finished my PhD and I did already feel at that stage that I was very passionate about the research and moving the field of the understanding of mental illness forward step by step, and that's what academic research does. And ultimately, it does lead to the discoveries that allow where Genetika+ is today to be, but it's also a very frustrating place academia. And I thought, maybe when I moved to America with all the amazing funding from the UK, I did my postdoc at Columbia, life would be amazing and it would be a wonderful place to be in academia. I applied for the most prestigious grant for that stage in my career and the grant funding process takes an entire year for them to tell you what happened after your submission a year before. And I had lost my passion for being in academia over the course of that year and then I got the grant. I thought if I got the grant, of course, I have all the money I needed, I'd be able to zoom ahead in the academic world and reach the professor, the whole track. It was the beginning of that track. By the time I received the grant that I'd applied for so long before, I'd lost all passion for being in academic and I was too hungry and too thirsty to bring change much faster than the peer review process of grant funding.
So winning that grant actually was the pivotal moment which said it's time to go faster. It's time to leave my comfort zone. Get out of academia and go into industry and bring this amazing idea that I'd already kind of had in the back of my head to flourish and start Genetika+ which I did a year and a bit later.
Talia: Well, talk about the great ironies of life. That's an amazing wow moment. Thank you for sharing that and I'm so glad you got the grant money and that got you where you got to go. Our conversation has been fascinating. I look forward to following along, what's happening with the company and with you and I want to wish you continued great success and have a wonderful holiday.
Dr. Cohen-Solal: Thank you very much. Great to meet you too. Have a great day.
Thanks for listening to this episode of WoW, the Woman of the Week podcast. For more WoW episodes visit pharmavoice.com.
Source link
#Woman #Week #Genetikas #Talia #Cohen #Solal