News
Cholesterol Lowering Medications are Used to Treat Danes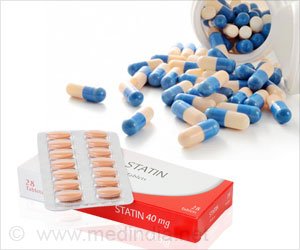 This discovery makes it possible to develop potentially more efficient and also cheaper PCSK9 inhibiting medicine, which is the new hope for cholesterol treatment.
"Statins save many lives every year, but the medicine has the unfortunate consequence that the liver cells begin to produce more PSCK9. We have now uncovered how PCSK9 is captured by specific molecules in the liver called heparan sulfate proteoglycans (HSPG), which subsequently lead to the breaking down of the LDL receptor.

Advertisement



The consequence is less LDL receptor in the liver, higher LDL cholesterol in the blood and an increased risk of blood clots in the heart. If this process is inhibited, the LDL receptor is protected against degradation, and the amount of cholesterol in the blood falls," says Camilla Gustafsen, who is one of the researchers behind the result and assistant professor at the Department of Biomedicine at Aarhus University.
With the discovery, the researchers have provided one of the pieces that has been missing in the puzzle of understanding PCSK9, and this opens up for the development of a new type of medicine that can potentially work far better than statins.
The research result has just been published in the international scientific journal Nature Communications.
Potential for better and cheaper medicine
PCSK9 inhibiting medicine is already available on the market, but due to high costs it is only offered to patients who are particularly at risk, as well as those who do not have benefit from or are intolerant to statins. Using the new knowledge about PCSK9, the researchers from Aarhus have begun to develop new medicine that is now ready for the first tests on patients.
"The development of PCSK9 inhibitors is one of the biggest biomedical success stories of recent times, and getting basic research translated into medicine has happened extremely quickly thanks to intense research around the world. But there are still aspects of the PSCK9 protein that we do not yet fully understand.
The new discovery shows the potential for creating more effective PCSK9 inhibitors than those we have today, and more cheaply, so that they become accessible for many more people in line with statins," says Simon Glerup, who is one of the driving forces behind the research project and associate professor at the Department of Biomedicine at Aarhus University.
The first medicine must first undergo comprehensive testing and will first be available for patients in five years at the earliest.


Source: Eurekalert
Source link
#Cholesterol #Lowering #Medications #Treat #Danes