Pharma News
A Moderna tie-up ushers in new era for CytomX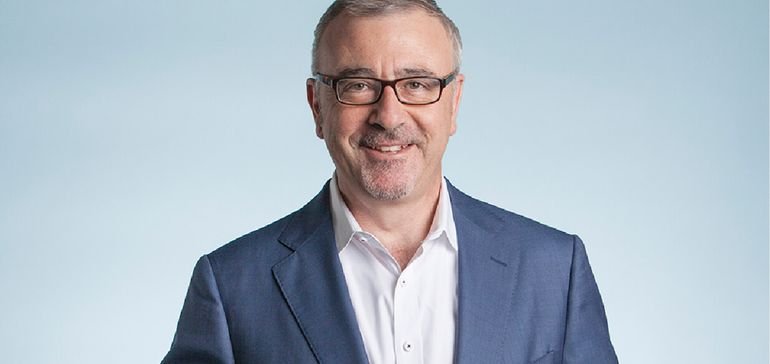 CytomX had a rough time in 2022 — but now the antibody-focused cancer biotech is turning into the skid with new partnerships that could bring the company back from the edge. After hitting the brakes on a breast cancer drug in July, CytomX was forced to cut staff and look for a way to salvage a promising antibody-drug conjugate. Now CEO Sean McCarthy is charging full steam ahead on new partnerships with the likes of Moderna and Regeneron to reinvigorate the company for the long haul.
CytomX relies on its antibody platform called Probody therapeutics, which tailors treatments to tumor types while also masking the binding agent to keep healthy tissues from receiving unwanted attention. The company's lead candidate is called CX-2029, an antibody-drug conjugate targeted against the protein CD71 in patients with head and neck cancer, lung cancer and esopheagal cancer. CytomX is working with AbbVie on early and mid-stage clinical trials.
The new partnership with Moderna has plenty of details under wraps. But a $35 million upfront payment and potential $1.2 billion in future development value show just how well these two technologies could fit together. 
Antibodies act as a targeting system for personalized medicine while mRNA can map out how proteins are synthesized — the combination is a potential game-changer, McCarthy said.
In an interview with the CEO, we talk about how collaborations are a good fit for CytomX, why a cancer technology could lead to other treatments, the importance of partnering and what it means to turn a corner without missing a beat.
This interview has been edited for brevity and style.
PHARMAVOICE: How does CytomX's Probody platform fit with Moderna's mRNA technology as a cohesive application?
SEAN McCARTHY: The two companies share a lot in common in terms of investing at the intersection between biology and technology. As Moderna accelerates their efforts in therapeutics, having had such a spectacular impact with mRNA technology in the vaccine world, they're very enthusiastic to make progress in the field of biologics. The shared vision is that we'll be using Moderna's mRNA platform to encode conditionally localized biologics using the CytomX Probody platform, and this will be in oncology — but also, importantly, in a potential new therapeutic area for us, we've had some very exciting conversations about applications outside of oncology.
---
"Despite having had a challenging year last year, we're starting 2023 in the strongest position we may have ever been in."
Sean McCarthy
CEO, chair, CytomX
---
Some of the fundamental science that laid the groundwork for this collaboration was shown by Moderna as recently as two years ago while they were saving the world with the COVID vaccine. They were also busy exploring how to use mRNA to encode therapeutic antibodies and published a very important phase 1 clinical study showing that they could, through the administration of mRNA, achieve levels of antibodies in patients that were therapeutically relevant. It's a foundational study that sets the stage for a next-generation biologics platform.
Cancer has been your company's entire focus. Were you already thinking about your platform outside of that box before teaming up with Moderna?
Absolutely. Going back several years, we had an interest in non-oncology therapeutic areas because the fundamental biology that underpins our platform is the protease biology of disease tissue. We use our proprietary masking technology in ways you could consider a blindfold of the biologic. And we engineer Probody therapeutics such that the mask can be specifically and selectively removed by proteases that we know are active in these tissues, ostensibly in oncology, but also in other diseased tissues like inflamed tissue, autoimmune conditions, fibrosis, cardiovascular disease and multiple places where appropriate biology is dysregulated. This is a great time for us to come back to some of those early ideas that we had more than a decade ago.
The impact of mRNA on the world in the last few years is massive. What did that mean to you as part of the biotech sector knowing that there was more you could add to it with your own platform?
We've all benefited so much from mRNA over the last couple of years, and as with any new platform technology, it's the key to unlocking a number of other impacts for patients. And from a market standpoint, value creation lies in finding the killer application — Moderna was perfectly positioned in early 2020 for that.
For us, with more than 15 programs underway from phase 2 clinical trials to preclinical programs spanning multiple modalities, we're getting ever closer to seeing the killer applications of the technology. One of them is antibody drug conjugates, supported by data we released last week in our CD-17 program. Another one is the T cell bispecific space, where we brought Regeneron to the table, which is no easy feat. I think that really does show that the T cell engaging field and the bispecific immunotherapies are shaping up as a potential killer app for our technology as well. These are the types of things we have to think about as we build platform companies.
You've partnered with so many big names over the years — Moderna and Regeneron most recently, and Bristol Myers Squibb, AbbVie, Astellas and Amgen before that. How do you approach a partnership to set it up for success?
We take a very consistent approach across alliances. We're very proud of our partnerships and we take them very seriously. Philosophically, we're very consistent, but the science is a little different in the collaborations because each one has its own area of focus. The foundational alliance going back several years now with BMS is focused on immunotherapy and we're really excited to have the phase 2 CTLA-4 programs moving forward, and the Astellas deal is focused on bi-specifics, similar to Regeneron and Amgen, but we allocate equivalent importance to each of them because we enjoy all the science in each alliance.
The financing of this Moderna deal gives you some more runway at a time when biotechs have endured a pretty big downturn. What are your strategies to keep weathering the storm?
Looking back to 2022, it was a very important year for our company. Upon reviewing a phase 2 study readout for our breast cancer drug CS-2009, we had a very difficult decision to make. We had an active drug that clearly benefited patients with breast cancer, but it didn't quite hit the benchmarks we were looking for to advance. So we took the very difficult step of deprioritizing the program and restructuring the company for the benefit of advancing additional programs. That allowed us to reset the burn rate of the company such that we will be in the strongest possible position to navigate this downturn in the market. We've navigated downturns before, and with a strategic restructuring, we're emphasizing new business development to bring additional partners for additional capital into the company so that we can ensure we come into 2023 in the strongest possible position.
It is a series of very deliberate, decisive, strategic steps that we've taken, and despite having had a challenging year last year, we're starting 2023 in the strongest position we may have ever been in.
Source link
#Moderna #tieup #ushers #era #CytomX