News
Top Worldwide Fitness Trends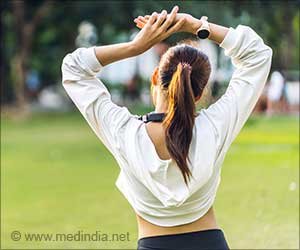 An annual, international survey, now in its 17th year, discovered that technology continues to impact the fitness sector, so it's no wonder that wearables were chosen as the top trend by the more than 4,500 health and fitness experts questioned. However, certain new trends will have an impact on the sector in the coming year (
).
"Wearables are certainly not going anywhere," said ACSM Past President Walter R. Thompson, Ph.D., FACSM, the lead author of the survey. "Not only are these devices becoming more affordable, but wearable data is increasingly being used in clinical decision-making, so they are continuing to hold their appeal," he said.
According to Dr. Thompson, the results of this year's poll may be labeled 'post-pandemic recovery effects the fitness business' or 'what happened to online training and home gyms?' as we approach 2023.

Advertisement



The ACSM's annual survey supports the global health and fitness industry in making crucial programming and commercial decisions that ultimately affect consumers. This year's study examined 42 potential trends, with the top 20 highlighted in the report.
In 2020, online training was ranked 26th. In 2021, it was the most popular trend. In 2022, it fell to No. 9, and in 2023, it dropped to No. 21. The fact that this propensity has reduced so substantially is certainly related to people returning to the gym and, in many cases, abandoning their home gyms.
Fitness facilities appear to be back to basics in a post-pandemic world: strength training with free weights was No. 2, body weight training was No. 3, and core training and circuit training were Nos. 11 and 12, respectively.
Other trends, notwithstanding the changes brought about by COVID-19, have remained rather stable: High-intensity interval training (HIIT), for example, was the No. 1 trend in 2014 and 2018, and it will be the No. 7 trend in 2022 and 2023.
Changes in fitness programs for older adults appeared to be caused by both the pandemic and other external forces, such as the fact that many Baby Boomers are retiring and opting for a fitness-focused lifestyle. This trend ranked ninth in 2018, fourth in 2019, eighth in 2020, ninth in 2021, eleventh in 2022, and fourth again in 2023.


The Leading Global Fitness Trend
The following fitness trends gained popularity worldwide.
Wearable Technology
Consider fitness trackers, smart watches, heart rate monitors, GPS tracking devices, and other technology that can monitor heart rate, calories, sitting time, sleep, and other variables.
Strength Training with Free Weights
This exercise makes use of barbells, dumbbells, and/or kettlebells.
Bodyweight Training
Techniques that rely on body weight as the major resistance. Body weight training requires little equipment and takes up less room, making it a cheap and effective approach to exercise.
Fitness Programs for Seniors
Programming focused on the aging population and its unique needs.
Training for Functional Fitness
Training to increase balance, coordination, functional strength, and endurance in daily tasks.
Outdoor Recreation
Group walks, bike rides, and organized hiking are conducted by health and fitness specialists. Short-term activities, day-long excursions, and multi-day excursions are all possibilities.
HIIT (High-Intensity Interval Training)
These training plans typically include periods of high-intensity exertion followed by intervals of relaxation.
Lose weight by exercising
In this trend, weight loss programs such as dieting and culinary courses are integrated with an exercise routine.
Making Use of CFPs (Certified Fitness Professionals)
Hiring certified health and fitness specialists who have completed educational programs and hold fully accredited health/fitness certificates.
Personal Advancement
Personal training entails working with a trainer one-on-one to create goals, measure fitness, and plan workouts.
The bulk of respondents were fitness and healthcare professionals. Fifty-five percent had more than ten years of experience, and 29% had more than twenty. Fifty-eight percent of those polled were female, 41% were male, and the respondents ranged in age.
The American College of Sports Medicine published additional research that examined the top 20 fitness trends in North America, Australia, Brazil, Europe, Mexico, Portugal, and Spain. The findings of this study, conducted by Vanessa M. (Martinez) Kercher, Ph.D., FACSM, ACSM-EP® of Indiana University's School of Public Health, provide a more detailed understanding of worldwide health and fitness trends.
This survey enables the fitness industry to evaluate worldwide trends and use these rankings to better address consumer needs and drive corporate success.
Reference :
ACSM Announces Top Worldwide Fitness Trends –

(https:www.newswise.com/articles/acsm-announces-top-worldwide-fitness-trends)
Source: Medindia
Source link
#Top #Worldwide #Fitness #Trends