News
Six More Birds Die in Delhi Due To Bird Flu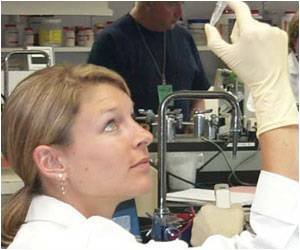 The Delhi government received the final report on Thursday evening. "The H5N1 is the most dangerous strain, which we were fearing. But the final report has concluded that it is H5N8 virus," Rai said.
"We talked to medical experts and they said that while H5N1 has been found to infect humans, no such reports have come regarding H5N8. So people of Delhi need not panic," the minister added. Rai's remarks came after he held a meeting with experts from Bhopal and Bareily central labs.

Advertisement



Earlier, Rai visited the Ghazipur poultry market to take stock of the situation. Rai said that no indication of avian virus infection had been found in the 2.2 lakh chickens that arrived in the market since morning. However, as a precaution, it has been made mandatory for trucks entering the market to have medical certificate from Saturday.
"The vehicle owners will have to get a certificate about the medical fitness of the poultry they carry to the Ghazipur market from the place of origin," Rai said. "While we will let them off with a warning on Saturday, but from Sunday onward these vehicles will not be allowed to enter the market without the certificate."
Rai has also set up a 15-member monitoring committee to enforce these measures at the market. On Thursday, the Delhi government had set up a 23-member committee to coordinate work among various departments and to probe the reasons behind the bird deaths since last week.
"Also, we have decided to build a medicated subway at the entry gate in the market which will have medicines mixed with water. Every truck entering the market will have to pass through this water which will help in preventing the infection from spreading," Rai said.
On Thursday, the government had taken 50 samples from birds in the zoo, various bird sanctuaries and poultry markets in the city and sent them to labs for analysis. Both the Delhi zoo and the Deer Park will remain shut until normalcy returns.
The first deaths of two migratory birds were reported on October 14 in the Delhi Zoo, where six more birds were found dead the next day. One more bird each died on October 17 and 19. On Thursday, eight more birds had died in the city.
Source: IANS
Source link
#Birds #Die #Delhi #Due #Bird #Flu