Pharma News
Pembrolizumab plus chemo improves endometrial cancer survival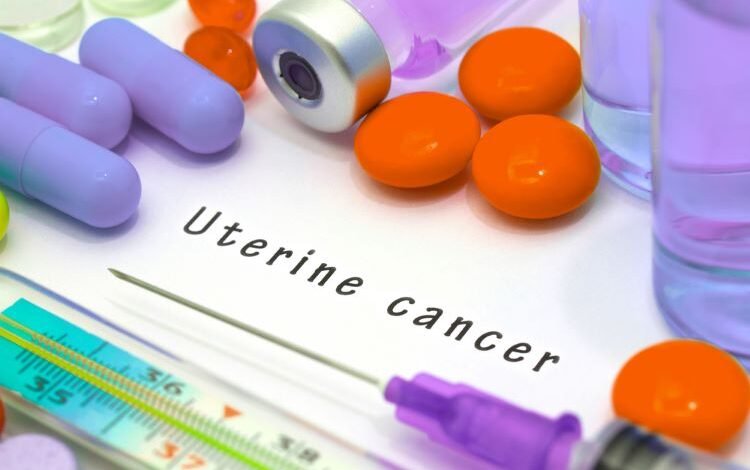 An interim analysis of a Phase III trial showed pembrolizumab plus chemotherapy significantly improved survival in endometrial cancer.
A Phase III clinical trial evaluating pembrolizumab with chemotherapy (carboplatin and paclitaxel), improved progression free survival (PFS) for stage III-IV or recurrent endometrial carcinoma.
An interim analysis of the results demonstrated that the treatment showed a statistically significant and clinically meaningful improvement in PFS, regardless of mismatch repair status. Status was defined by mismatch repair deficient (dMMR) and mismatch repair proficient (pMMR).
The Phase III trial for pembrolizumab plus chemotherapy
NRG-GY018, the randomised, blinded, placebo-controlled study evaluated 819 women with stage III-IV or recurrent endometrial carcinoma. Patients were randomly assigned to receive pembrolizumab combined with carboplatin and paclitaxel, for six planned, 3-week cycles. This was followed by pembrolizumab maintenance for up to fourteen, 6-week cycles or placebo combined with carboplatin and paclitaxel, then placebo maintenance.  
Treating endometrial carcinoma
Dr Ramez Eskander, of the University of California San Diego Moores Cancer Center and the Principal Investigator of the trial explained why the positive findings from the analysis are important: "Patients with advanced stage or recurrent endometrial cancer, the most common type of gynaecologic cancer in the US, face a poor prognosis with limited treatment options."
The research project for endometrial carcinoma was supported by NRG Oncology Operations grants from the National Cancer Institute (NCI), part of the National Institutes of Health (NIH). The study was conducted by the NCI National Clinical Trials Network. Merck & Co also funded and supported the project, through a Cooperative Research and Developmental Agreement with NCI. 
The full results of this trial will be presented at an upcoming scientific conference.
Source link
#Pembrolizumab #chemo #improves #endometrial #cancer #survival