Pharma News
Price point is a key factor for wider market adoption of Amgen's Amjevita in the US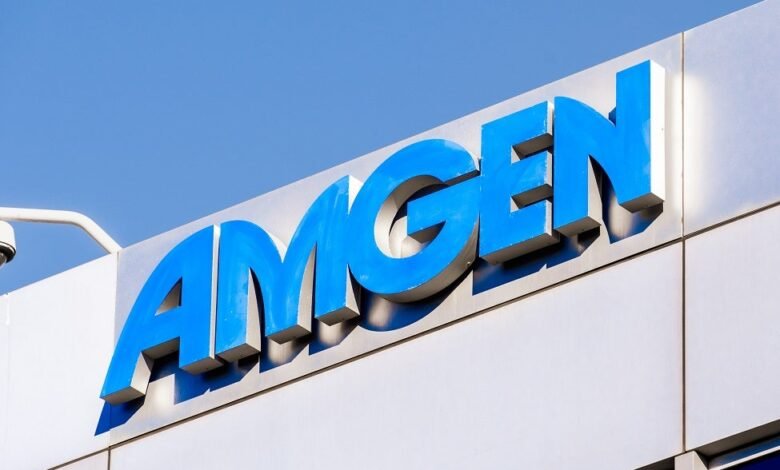 Biologic therapies are a mainstay in the management of various immunology indications, including rheumatoid arthritis (RA), psoriasis (PsO), axial spondyloarthritis (axSpA), atopic dermatitis (AD), Crohn's disease (CD), and ulcerative colitis (UC), and serve as the key growth drivers in terms of commercial value in these indications. AbbVie's Humira (adalimumab) has been a blockbuster drug on this front across several of the aforementioned diseases. However, after almost seven years of staving off competitors through patents and litigation, Humira's market-leading position in the US will be affected as Amgen's adalimumab biosimilar, Amjevita, started to roll out on January 31, 2023.
According to GlobalData's Sales and Forecast Consensus database, Humira is anticipated to have garnered sales of $18.6 billion in 2022. Based on GlobalData's patient-based forecast models, RA and CD are the top two indications contributing to this value, accounting for around 45% and 14%, respectively, of Humira's sales. According to GlobalData estimates, in 2022, the adalimumab biosimilars market was valued at $184.2 million across the seven major pharmaceutical markets (7MM) (US, France, Germany, Italy, Spain, UK, Japan). The introduction of adalimumab biosimilars in the US in 2023 means that this market value is anticipated to reach $514.4 million across the 7MM, with the US alone accounting for nearly 55% of the market. This signals a huge opportunity for Amgen's Amjevita and other adalimumab biosimilars that are anticipated to launch in the US during 2023.
For AbbVie, the impact on Humira's revenue will be dictated by how quickly adalimumab biosimilars can capture patient share from the originator biologic, which is an entrenched brand across numerous immunological diseases. This market dynamic will likely intensify both if more adalimumab biosimilars receive interchangeability designation and with increased pressure in the US Pharma market due to the Inflation Reduction Act of 2022. Currently, Boehringer Ingelheim's Cyltezon is the only adalimumab biosimilar that has received interchangeability designation.
To understand how the introduction of adalimumab biosimilars to the US may play out in the immunology space, biosimilars to Johnson & Johnson's approved biologic, Remicade (infliximab), may provide context. Infliximab biosimilars were the first to enter the immunology landscape, following their introduction in the US in 2016. According to GlobalData's patient-based forecasts, infliximab biosimilars were anticipated to grow a notable compound annual growth rate (CAGR) of 14% from 2019 to 2029 in Remicade's leading immunology indications, CD and UC. Further backing this growth trajectory, key opinion leaders (KOLs) interviewed by GlobalData were generally receptive to using biosimilars for their patients, while factors such as pricing and reluctance to prescribe a biosimilar to a patient who is already stable on the originator biologic were identified as critical when deciding on whether to switch a patient to the biosimilar treatment regimen. According to GlobalData's Prescriber Opinions on Biosimilars in Immunology report, 43% of US physicians stated that they would need to see a 20–40% price discount for them to prescribe biosimilars to more than 50% of their originator-naïve patients. Additionally, all US respondents stated they needed to see a 40–60% price discount for them to prescribe biosimilars to more than 50% of their treatment-experienced patients. Amjevita (40mg) is launching at a price discount that is 55% (wholesale acquisition cost) lower than Humira, and a list price that is 5% below the current list price of Humira.
Amgen has shown its intent to execute a promising pricing strategy. The extent to which this tactic will deliver cost savings that are typically associated with biosimilars will ultimately depend on which price point will appeal to pharmacy benefit managers. Nonetheless, the launch of Amjevita positions Amgen as a key future player in the US biosimilar space.


Source link
#Price #point #key #factor #wider #market #adoption #Amgens #Amjevita