Pharma News
Patent wars: what's behind Amgen's possible win over Sanofi at the US Supreme Court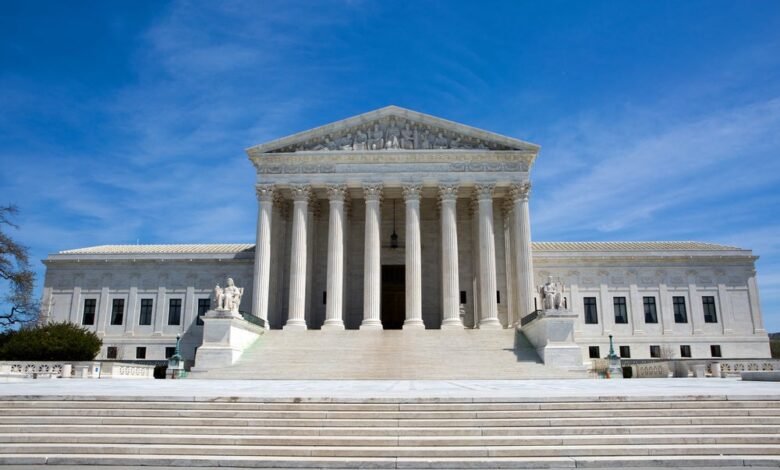 Amgen could be the winner of a high-stakes patent spat with Sanofi as tensions run high weeks before the March 27 US Supreme Court hearing. While some courts were previously on Sanofi's side, it is possible that Amgen's case could win this time, some legal experts say. However, Sanofi's side also has significant support, highlighting the dispute's contentious nature.
The patent battle between Amgen and Sanofi over their cholesterol-lowering antibodies has divided big pharma in the past months. Not even two weeks ago, the likes of AstraZeneca and Pfizer voiced their support of Sanofi's side through amicus briefs submitted to the Court. But Amgen received support from other players, including AbbVie, at the start of the year.
The legal dispute is centered around rival cholesterol-lowering drugs produced by the two companies, which were approved in the summer of 2015. Developed by Sanofi and Regeneron, Praluent was approved by the FDA in July 2015. Amgen's Repatha was greenlit a month later. Both drugs are monoclonal antibodies that inhibit the protein PCSK9. This lowers the levels of low-density lipoprotein (LDL) cholesterol, which is colloquially known as the "bad" cholesterol. Both drugs come with a high price tag. Since April 2020, Sanofi is responsible for Praluent outside of the US, while Regeneron handles its sale in the US.
Amgen sued the two companies in 2014 over supposed patent infringement. Amgen won the initial trial in March 2016 and Sanofi faced a potential withdrawal of Praluent from the US market. However, the case was brought back. Since then, both sides have experienced wins and losses. Eventually, Amgen took the case to the Supreme Court in November 2021.
The outcome of the Supreme Court's decision could have significant consequences for the industry. In its past statements shared with other outlets, Amgen stated that patents need to give researchers wide protection to incentivise new inventions. In contrast, Sanofi says that Amgen's claims are not only invalid, but also an attempt at creating a monopoly over a particular area.
Enablement as the crux of the case
Amgen could win at the Supreme Court, says Shahrokh Falati, professor of law at the New York Law School. While the Supreme Court is unpredictable, Amgen has a chance here, says Jorge Contreras, director of the University of Utah's Program on Intellectual Property and Technology Law.
Generally, if the district and appeals courts have ruled for someone, there is not much of a reason for the Supreme Court to step in just to agree, notes Contreras. Although the federal government is not one of the two parties here, Solicitor General Elizabeth Prelogar supported Sanofi. The Supreme Court tends to take the solicitor general's opinion quite seriously in these cases, explains Contreras. Adding to this, Sanofi has the advantage of past wins on the Federal Circuit, he notes.
All this centers around the legal concept of enablement. The law of enablement in patent law requires patent applications be drafted in such a way that the reader can make and use the claimed invention, says Falati.
Enablement is one of the long-standing statutory requirements to obtain a patent, says Contreras. This is a trade-off between the patentee and the public where the patentee gets temporary exclusivity in exchange for revealing this information, adds Contreras.
In this case, Amgen claims that its patent application has all the information necessary for a biochemist to make and use its drug, says Falati. On the other side, Sanofi argues that Amgen's patent claim is not enabled because it covers thousands of possible antibodies, but the patent application only highlights a few examples, he adds. Here, Sanofi supports the full scope approach to enablement where every species in a genus needs to be included, says Falati.
Amgen's point is that the law does not require patent applications to include thousands of examples if the patent claim covers thousands of chemical entities or antibodies, says Falati. According to Amgen, the key is whether an ordinary skilled biochemist would be able to make and use all the species covered by the patent claim, whether five species or thousands, without having to perform undue experimentation, he adds.
On the opposing side, Sanofi argues that Amgen's approach not only violates enablement requirements, but also stifles innovation by stopping others from developing new therapeutics, says Falati. Several intellectual property lawyers have filed their own briefs in support of Sanofi.
The degree of enablement is the crux of this situation, says Contreras, adding that the question is whether Amgen's claims are sufficiently enabled. There are many patents that are not entirely finalised when filed, says Contreras. But in this case, Amgen has a fully finished product, he adds. To an extent, the challenge here lies in the nature of antibodies, says Contreras.
Since there are many potential combinations of chemical compositions, patent holders are not generally required to specify every combination, he says. Instead, inventors are allowed to have genus claims where they can patent a specific category, explains Contreras.
Wider implications for the field
The patent battle between Amgen and Sanofi could have implications to how enablement is used. Recently, the Federal Circuit turned to the full scope approach in its enablement requirements, says Falati. But the Supreme Court could side with Amgen and strike down this approach, he adds.
This case has broader implications for pharma as an industry, which explains the interest from other businesses. Many companies have taken positions on this dispute, likely looking at their own patent portfolios to determine what outcome would favour them, says Falati.
Usually, Contreras is on the other side of this argument, he says. This is due to the way many patents are issued, explains Contreras. But this lawsuit is an exception to the rule, since the antibody industry could be hurt by this, adds Contreras. Due to this, Contreras has signed an amicus brief in support of Amgen.
But other experts say that Amgen's win could discourage scientists and competitors from making future innovations, since these broad claims let patentees monopolise the area.
According to Falati, Sanofi's point here is stronger than their actual legal argument, which does not hold statutory support.


Source link
#Patent #wars #whats #Amgens #win #Sanofi #Supreme #Court