News
New Courses at State-run Healthcare Institutes Introduced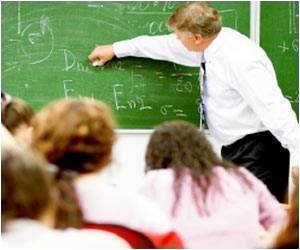 New medical courses in state-run healthcare and medical institutes to give a push to enhance the professional skills of nurses, pathologists, paramedics, physiotherapists have been approved by the Delhi government.


New Courses Introduced in Delhi Universities
Deputy Chief Minister Manish Sisodia, who has also been given the charge of health, approved the new courses that includes one year post basic diploma in Oncology Nursing at Rajiv Gandhi Cancer Institute and Research Centre, B.Sc. Nursing Programme in Delhi Pharmaceuticals Sciences and Research University (DPSRU), Master of Physiotherapy (Sports) at Banarsidas Chandiwala Institute of Physiotherapy, re-validation of 3 years BSc (Medical Technology, Radiotherapy) at Rajiv Gandhi Cancer Institute and Research Centre, BSc. in Medical Laboratories in Hindu Rao Hospital, and a continuation of Bachelor of Physiotherapy Programme at Pt. Deen Dayal Upadhyay Institute of Physical Disabilities.
About the new courses being introduced, he said: "The COVID-19 pandemic was an eye-opener for all of us and made us realize that besides doctors we need well-trained paramedics, nurses, physiotherapists, pathologists, etc in large numbers to cater to the emergent health needs of the residents of Delhi. These courses will give a push to enhance the skills of various health professionals who play a major role in day-to-day needs at the hospitals."
Along with the new courses, Sisodia also approved the upgradation of the Panna Dai School of Nursing to BSc. Nursing College for imparting 4 years B.Sc. (Nursing) programme with intake capacity of 40+10 percent EWS students for the academic session 2022-23.
Source: IANS
Source link
#Courses #Staterun #Healthcare #Institutes #Introduced