Pharma News
France gets new sterile liquid drug products manufacturing facility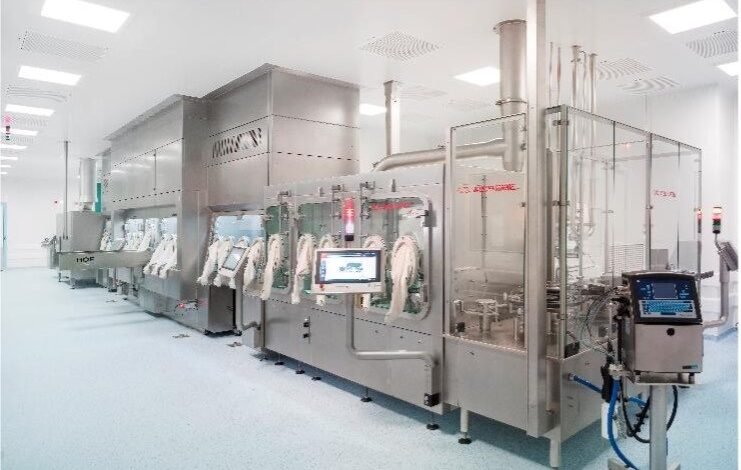 A new manufacturing facility for sterile injectable drugs has opened in France, housing lines for products such as antibody drug conjugates.
Switzerland-based contract development and manufacturing organisation (CDMO) CARBOGEN AMCIS has opened a new facility in France, dedicated to the custom development and production of sterile injectable drug products.
The facility forms two new fully-automated production lines for liquid and freeze-dried drugs, including highly potent compounds and advanced therapies such as antibody drug conjugates (ADCs). The lines offer a flexible and versatile set up, which is unique within Europe. Positively, it comes at a time when securing fill finish capacity can be a challenge for many pharmaceutical companies.
Manufacturing sterile injectable drug products
François Baduel, Vice President of Business Development, Sales & Marketing of CARBOGEN AMCIS Group stated: "The opening of our new site … will provide seamless drug product development and commercialisation services for leading pharmaceutical and biopharmaceutical companies on a global scale."
The 9,500m2 facility will harness state-of-the-art containment technologies, Baduel confirmed. The site will have approximately 100 employees and create 50 new jobs throughout 2023.
Baduel added that the site increases product development and manufacturing capacity for liquid and freeze-dried products for pre-clinical and clinical trials as well as small-scale commercial use. The CDMO's nine facilities use cGMP-compliant technologies, including the new site for producing sterile injectable drug products.
The HPAPI market
A 2022 market report showed that due to the small volumes required for dosage, small-scale providers are also gaining importance. The new facility in France will aid small-scale commercial production for the sector.
The research also identified that during the COVID-19 pandemic, the high cost of producing HPAPIs in-house, combined with the pressure to produce affordable drugs, contributed 'significantly' to more companies taking more outsourcing related actions.
Source link
#France #sterile #liquid #drug #products #manufacturing #facility