Pharma News
With Twitter in flux, pharma is turning to alternative social spaces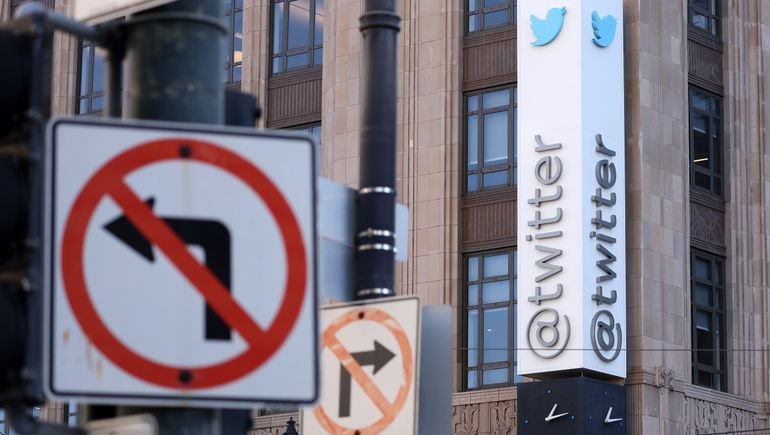 Since Elon Musk took over as CEO of Twitter in October, over 500 of its top advertisers have pulled spending, including some of the biggest pharmas in the world. In fact, companies such as Johnson & Johnson, Pfizer, Roche, AbbVie, Novartis and Merck & Co. didn't drop a penny on Twitter ads during the first three weeks of the new year, according to data obtained from Pathmatics by Sensor Tower.
The lack of ad spending by pharma giants is likely a result of rising uncertainty about how recent changes on Twitter — such as the discontinuation of its COVID-19 disinformation policy and its new subscription service that allows users to buy verified status — could impact the reputations of companies who operate there.
In particular, the shift has impacted drug developers' digital strategies for engaging with healthcare practitioners (HCPs) who use Twitter to keep up with the latest medical information. Lately, these HCPs have become increasingly weary of the social media site as Musk's changes take hold.
And with the digital advertising market booming — the life sciences industry is projected to spend around $18 billion in the area this year and $20 billion in 2024 — companies might not want to wait for the waters to calm on Twitter to resume marketing campaigns targeting HCPs. So where they should spend that money?
The timing could be perfect for pharmas to test out underutilized social media sites and double down on strategies for their tried-and-true favorites, said Ethan MacDonald, social product lead at MedData Group, an IQVIA business.
Across industries, 49% of social media advertisers say they are working with more social media brands now than they were at the beginning of 2022. As questions loom over Twitter's future, the environment is ripe for pharmas to experiment with a more diversified approach to social media, MacDonald said.
Here's a look at some of the platforms that have emerged as alternatives to Twitter for HCP engagement, along with tips for maximizing their value.
Mastodon
One platform that arose as an early alternative to Twitter in the days following Musk's acquisition was a little-known site called Mastodon.
Founded in 2016, it has a strikingly similar microblogging infrastructure to Twitter, with a few notable differences. For one, Mastodon is decentralized, meaning that users interact on individual servers focused on a specific topic, instead of on a central feed. It's also open source, so anyone can download its software, contribute code and modify it.
These few differences to Twitter create new opportunities for companies looking to adopt the platform. Each server, like MedMastodon and NeuroMastodon, has a niche audience network of physicians, and sometimes patients, where pharma companies can provide targeted messages about specific medications.
"You've got a community which is enriched for your target audience right there," said Dr. Nick Mark, a pulmonary and critical care physician at Swedish Medical Center Seattle who created the MedMastodon server.
The downside is there are no paid options available on the platform currently, so all communication with HCPs must be organic. This is likely to change "given the rise in the audience potential," but is a consideration for any pharma company looking to start using Mastodon right away, said Peter Tromans, manager of regulated strategy at ICUC.
---
"If you craft your message in the right way, and it catches someone at the right time, there's always opportunity for communication."
Ethan MacDonald
Social product lead, MedData Group, an IQVIA business
---
Another consideration is the content moderation policies on Mastodon. Unlike Twitter, Mastodon servers are run and moderated by individuals on the platform. Some physicians who've flocked to Mastodon see this as a positive feature, because it allows them more control over medical misinformation on the site. But Tromans cautions that on some servers, these policies also "leave the potential for disinformation, misinformation, and hate speech to remain unchallenged."
Because so much is still unknown about Mastodon's trajectory, Tromans recommended life sciences companies take a "social listening approach" to using the site at first.
"Take a look for content surrounding disease areas and patient communities — it's where you will most likely find the HCP community dipping their toes into Mastodon," he suggested. "Patient communities thrive throughout social media, and HCPs are sure to be searching for them."
LinkedIn
It might seem like a no-brainer, but the professional networking site LinkedIn — with its 900 million members across 200 countries — also holds vast potential for HCP marketing, and particularly paid advertising.
"You can't forget about LinkedIn," MacDonald said. "It's one of the platforms we see our clients shifting a little more to."
Specifically geared toward business interactions, LinkedIn collects data about users' professional backgrounds that are helpful to advertisers looking to market to a specific sector of healthcare. And in an effort to compete for ad dollars with other social networking sites, it has made major changes over the past several years to up its game, MacDonald said.
For instance, LinkedIn updated its Group Identity feature to apply to all types of advertisements, allowing companies to direct their paid messages to users based on title, seniority, industry and interests. It's also looking to allow advertisers to upload their own first-party customer data to the platform, paving the way for greater customization of campaign targeting.
"We will soon begin to test a new Conversions API, which connects your first-party conversion data to our platform to help you better understand full-funnel performance while having control and flexibility over your data," LinkedIn said about the planned update.
Many of the 7.1 million healthcare professionals who are most active on the platform are likely to be decision-makers, according to the social media site. In 2022, some of the most active HCPs on LinkedIn by job title included nurses, medical doctors and pharmacy specialists.
And since LinkedIn consistently ranked as the most trusted social networking site, pharma marketers also likely need to worry less about medical misinformation appearing near their advertisements than they might on other platforms.
Facebook
Now owned by Meta, Facebook is still the most popular social media platform in the world with close to 3 billion active users. That alone makes it a noteworthy alternative for companies looking to shift their advertising spending away from Twitter, MacDonald said.
However, a strategy for targeting HCPs on Facebook, versus Twitter or LinkedIn, needs to be different because of the more personal way users interact with the platform.
"On Facebook, you might be in a more relaxed mindset at the end of your day where you're checking in on friends, checking in on family," MacDonald said. "If you see an ad, it might be of interest because it might trigger a memory that you had at 1 o'clock in the afternoon."
The social media giant's click-to-message feature for ads, which starts a message thread between the user and the company's page after an interaction, also poses new opportunities to increase engagement with HCPs, MacDonald said. Companies can directly answer HCP questions and engage with individuals interested in learning more about their products on a one-on-one basis.
Twitter
Although many companies have quit Twitter, MacDonald advised caution to making a hasty departure from the site, pointing out that: "If it's not broke, don't fix it."
He recommends companies monitor their activity and advertisements closely on the social site, but not necessarily cease using it as a marketing tool altogether. As for how to navigate Twitter's new paid-verification subscription service, he said companies should first consider the value of the site to their overall strategy.
"If Twitter is working for you and your advertising campaign, and it's meeting your (key performance indicators) and you're crushing it in terms of your metrics, I think paying for the verification is worth it because it'll open up new tools," he said.
At the end of the day, though, he suggested pharma companies should stay true to what works best for their strategy.
"I don't think you can really go wrong with any ad content or creation on any of the platforms," MacDonald said. "If you craft your message in the right way, and it catches someone at the right time, there's always opportunity for communication."
Source link
#Twitter #flux #pharma #turning #alternative #social #spaces