Pharma News
Why FDA's approach to orphan drug exclusivity is ripe for more legal challenges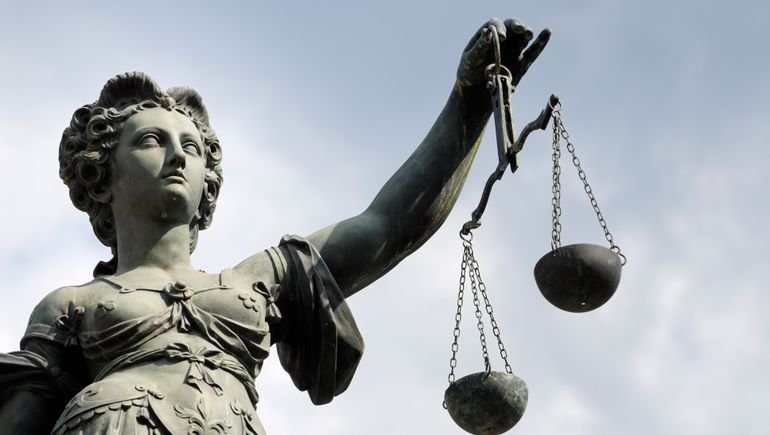 Much attention has been paid to orphan drug rules in recent years as regulators and pharma work to get more rare disease medications to market. But as of late, the FDA's approach to exclusivity has proved a key sticking point.
After over a year, the FDA last month broke its silence on how it intends to review orphan drug exclusivity in light of a 2021 appeals court decision that rebuked its longstanding approach to the issue. But the new clarification likely won't give much peace of mind to rare disease drug developers in limbo over how to navigate exclusivity. That's partially because the agency isn't changing its approach — and it could see even more litigation over exclusivity in the next few years, according to attorneys.
In its 2021 Catalyst Pharma., Inc. v. Becerra decision, the U.S. Court of Appeals for the 11th Circuit found that the FDA's policy of applying exclusivity to the uses and indications for which a drug is approved, rather than the entire disease area, violated the original intentions of the Orphan Drug Act. Specifically, it held that by greenlighting Jacobus Pharma's treatment for the autoimmune disease Lambert-Eaton myasthenic syndrome (LEMS) in pediatric patients, the agency breached the orphan exclusivity it had previously granted to Catalyst Pharma for a similar treatment in adult populations.
Until last month, the FDA stayed quiet on the ruling and even delayed deciding on pending orphan drug exclusivity applications in hopes that Congress would deliver a legislative fix to codify its interpretation of the statute. When lawmakers failed to pass such a measure, the FDA said in a Federal Register notice it would comply with the Court's decision in Catalyst, but "in matters beyond the scope of that court order," intends to continue applying the narrowly focused, indication-based approach for orphan exclusivity.
And while the announcement lends much-anticipated clarity to how the agency will move forward with orphan drug approvals, it has surfaced more questions about the policy's legal future.
"People will be looking at this issue very closely and those people that are adversely affected — either (because) FDA approved somebody when another company was already granted orphan exclusivity, or the FDA denies approval based on this — you've got companies on both sides and they're certainly going to sue FDA over this" said David Rosen, a partner at Foley & Lardner.
On one hand, FDA has said its approach is intended to incentivize the continued development of medications for all people affected by a rare disease even after a drug has been approved for one population. But some argue that the circuit court's more expansive view of the law could make orphan drug exclusivity more valuable by giving drugmakers assurance that they could recoup their investment in the larger patient population. Whichever way the law ultimately lands could have broad implications for how pharma companies approach rare disease drug development.
Uncertain ground
On the surface, the FDA's announcement makes clear the agency will apply its historical interpretation to all future orphan exclusivity cases. However, in light of the Catalyst decision, its interpretation of the statute now also stands on shakier legal ground, especially in Alabama, Georgia and Florida where the 11th Circuit's decision is legally binding.
Therefore, companies with narrowly defined exclusivity for an orphan drug could use the Catalyst ruling to challenge the agency's approach. So, although the FDA's view of exclusivity is firm now, future legal cases could once again throw it up in the air.
At the same time, the agency could seek legislative reforms to the Orphan Drug Act to prevent these future lawsuits. Although FDA Commissioner Dr. Robert Califf said during a recent fireside chat hosted by the Alliance for a Stronger FDA that this one of "the smaller fixes" he's hoping to accomplish, it's unclear if the measure would pass in a divided Congress.
In the meantime, Rosen said it's important for rare disease drug developers to account for the potential uncertainty such lawsuits could bring by ensuring their drug applications cover specific patient populations. He also suggested drug developers try to "tease out FDA's position" on the indications and extent exclusivity could be granted but warned that such conversations could also turn out fruitless.
"FDA generally won't talk about anything doing with respect to exclusivity, until the product is ready to be approved or is approved," he said.
Future legal challenges
While future litigation is anticipated, the facts of any case used to challenge the FDA's interpretation of exclusivity will matter a great deal. Catalyst, for instance, came about 40 years after the Orphan Drug Act was created because of confusion over whether a pediatric indication could truly be considered different from an adult indication.
"It's just that FDA's interpretation in this one impacted somebody, and it hasn't been a clear cut, close decision in the past," Rosen said.
For a future case around exclusivity to spark, similar questions about whether two drugs approved for different indication areas actually treat the "same disease or condition" would need to arise.
---
"FDA's interpretation in this one impacted somebody, and it hasn't been a clear cut, close decision in the past."
David Rosen
Partner, Foley & Lardner
---
Litigants could "be looking at stages of disease, for example, and whether that's going to be enough," Rosen said. "If I get approval for a product in stage one and you want to go for approval in stage four, is that the same indication?"
Money will also come into play. Rare disease drugs target small patient populations, and companies that might consider suing the FDA over exclusivity will need to consider whether going through lengthy, expensive litigation is worth the reward. At the end of the day, Rosen said its "all a matter of timing," when it comes to a company's decision to forfeit cash for the extra years of exclusivity they might have left.
Still, Rosen and other attorneys have suggested it's not a matter of if future litigation against FDA's orphan exclusivity interpretation will pop up — but when and where.
If a similar case to Catalyst lands at another circuit court, and if that court rules differently than the 11th Circuit, the issue could even wind up in front of the Supreme Court, Rosen said, adding that whatever happens, "it's going to be interesting in the next few years when the next case in this situation comes up."
Source link
#FDAs #approach #orphan #drug #exclusivity #ripe #legal #challenges