News
Vaccines Against Cervical Cancer Benefit Women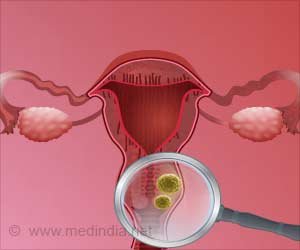 Dr. Abhishek Shankar, Assistant Professor, Department of Radiation Oncology, All India Institute of Medical Sciences (AIIMS), says that over 7.4 crore cervical cancer cases and 6.2 crore deaths could be averted in the next 100 years if 78 of the world's poorest countries rapidly deployed HPV vaccinations, cervical screening, and cancer treatment report as key interventions of the World Health Organization.
According to the World Health Organization (WHO), 4.1 million women in India have died from the disease since 2019, and without intervention, as many as 5.7 million will die by 2070.

Advertisement



Dr. Shankar noted: "To eliminate cervical cancer, all countries must reach and maintain an incidence rate of less than four per 1,00,000 women. Three important key pillars and related targets are full vaccination of 90 percent of girls with the HPV vaccine by the age of 15; screening of 70 percent of all women using a high-performance test by the age of 35, and again by the age of 45; and treatment of 90 percent of women with pre-cancer treated and invasive cancer."
Cervical Cancer Vaccination
The AIIMS professor said HPV virus is the prime cause of cervical cancer and is also associated with vaginal and vulval cancers, head and neck cancer, ano-rectal cancer, and penile cancer. In case of cervical cancer, nearly 90 percent cases have the presence of HPV, and the two most commonly found strains are HPV 16 and 18.
"Cervarix," he pointed out, "is a bivalent vaccine that protects against HPV types 16 and 18, the two most cancer-causing subtypes responsible for 70 percent of all cervical cancer cases. Gardasil is available in quadrivalent and nonavalent forms, containing HPV subtypes 6, 11, 16 and 28 (and additionally 31, 33, 45, 52, and 58 in nine-valent form as Gardasil 9).
"The efficacy of the vaccine is reported to be between 95 percent and 100 percent for HPV 16 & 18 and in reducing the risk of genital warts, precancerous lesions and invasive cervical cancer."
The Indian Academy of Pediatrics Committee on Immunization (IAPCOI) recommends offering HPV vaccine to all females who can afford it. Because protection is seen only when the vaccine is given before infection with HPV, the vaccine should be given prior to sexual debut.
Lack of awareness regarding HPV vaccination, the importance of the vaccine, and high cost reported as the major barrier to HPV vaccination in India. Poor HPV vaccine awareness among the people, along with uneasy access, high cost of vaccine, and vaccine myths make the whole operation challenging.
The optimization of the HPV schedule and supply chain process, along with planning and scheduling can improve the access to the vaccine, offering an opportunity to expand the number of girls who can be vaccinated and alleviating the burden of complicated vaccination process, added Dr. Prerna Gautam, Assistant Professor, Department of Industrial and Management Engineering at the Indian Institute of Technology, Kanpur.
WHO now recommends one or two-dose schedule for girls aged 9-14 years, one or two-dose schedule for girls and women aged 15-20 years and two doses with a six-month interval for women older than 21 years.
The government recently announced that it will begin a nationwide immunization drive in April for girls aged between 9 and 14 using a newly developed vaccine, Cervavac, targeting the human papilloma virus (HPV). This new vaccine developed by the Serum Institute of India (SII) can be a game changer in achieving the goals of WHO's Eliminate Cervical Cancer as it offers protection against four strains of HPV.
Source: IANS

Source link
#Vaccines #Cervical #Cancer #Benefit #Women