News
Universal Healthcare for The Poor: Budget 2018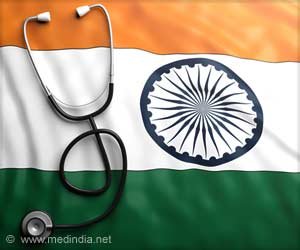 Modicare proposes to provide up to 5 lakh rupees per family ($ 7835 approx.) for secondary and tertiary care hospitalization.
"We are now launching a flagship national health protection scheme that will cover 10 crore families. They will be provided upto Rs. 5 lakhs. This is one of the largest healthcare programs in the world" the Prime Minister of India, Narendra Modi tweeted.

Advertisement



According to the Finance Minister, Modicare is one of the two major initiatives of 'Ayushman Bharat' program, aimed at making path-breaking interventions to address health holistically, in primary, secondary and tertiary care system covering both prevention and health promotion.
The second initiative under Ayushman Bharat is the establishment of 1.5 lakhs Health and Wellness Centers as the foundation of India's healthcare to bring the healthcare system closer to the homes of people.
These centers will provide comprehensive healthcare, including medical services for non- communicable diseases and maternal and child health. They will also provide free essential drugs and diagnostic services.
The Finance Minister said today at the Union Budget 2018 that "these two far-reaching initiatives under the Ayushman Bharat will build a New India 2022 and ensure enhanced productivity, well being and avert wage loss and impoverishment. These Schemes will also generate lakhs of jobs, particularly for women.
The Government is steadily but surely progressing towards the goal of Universal Health Coverage."
The Finance minister also announced a hike in deduction limit for health insurance premium and/or medical expenditure from Rs. 30,000 to Rs. 50,000 under section 80D, and an increase in deduction limit for medical expenditure for certain critical illnesses from Rs. 60,000 (in case of senior citizens) and from Rs. 80,000 (in case of very senior citizens) to Rs. 1 lakh for all senior citizens, under section 80DDB.
Other proposals that would help the healthcare sector include – NITI Aayog to initiate a national program on Artificial Intelligence (AI) and setting up of centers of excellence in robotics, AI and Internet of Things (IoT).
If what the government claims to be the world's largest state sponsored healthcare program is implemented successfully to reach the beneficiaries, then this Budget 2018 is indeed good news for the common man patiently waiting for his healing.
Reactions from the Health Industry to the Budget
Dr Somesh Mittal CEO, Vikram Hospital, Bengaluru:
"Healthcare is a big winner in this budget with an emphasis on reaching the unreached. It is encouraging to see that the Government has announced the largest government-funded healthcare program insurance scheme of up to Rs 5 Lakh per year for secondary and tertiary care hospitalization. This scheme will also create new jobs in the healthcare sector and will result in opening of healthcare centers in small districts, towns and villages. This scheme will further empower the poor and under privileged to avail medical services."
Mr R. Sabesan, CFO, Dr Agarwals Group of Eye Hospitals:
"The thrust on healthcare in this year's union budget was indeed a long awaited one. The National Health Protection Scheme proposed by the government will help in bridging the accessibility gap significantly. It will reduce the healthcare cost burden and help all strata's of society to avail cashless facilities. Also, the move to set up new Government Medical Colleges and Hospitals will bridge the lack of trained clinical specialist especially in the rural areas. Further, the tax rate relief on entities with turnover of upto Rs 250 crs will also positively impact the sector. It will allow the mid-sized healthcare players to invest and thereby improve the health care availability in the country."
Dr.Prem Nair, Medical Director, Amrita Institute of Medical Sciences, Kochi, Kerala:
"This is a comparatively much better budget for healthcare delivery system of the country. The initiative on the Universal Health Care is commendable. This will surely be one of the world's largest healthcare program that proposes to cover 10 crore vulnerable families, with approximately 50 crore beneficiaries. The scheme for creation of 1.5 lakh Health and Wellness centres, which are intended to provide free essential drugs and diagnostic services, will definitely make healthcare much more accessible to the people. However, no allocation has been made in the Budget for Private Public Partnership or even engaging private healthcare organisations in healthcare delivery by the government."
Mr. Uttam Bose from CK Birla Hospitals, Kolkata:
"CK Birla Hospitals is committed to provide the best patient care to all section of the society. The initiatives announced in the Union Budget 2018 to boost the healthcare sector is indeed a welcoming move and would help us to serve the patients for which we are committed. The government policies that are duly designed so as to provide facilities to economically weaker section of the society will address the pressing need of healthcare for all. Establishment of 1.5 lakhs health care centres across the country with a corpus of Rs. 1200 crores and provision of free essential drugs and diagnosis will mitigate the challenge to improve primary, secondary and tertiary care hospitalization. The positive sentiment that has generated from allocation of huge spends has provided an impetus to basic infrastructure and affordability in healthcare segment. With equal focus and vigour on technological advancement, the healthcare spectrum in our country will receive a new fillip, helping to have bigger achievements and milestones."
Source: Medindia
Source link
#Universal #Healthcare #Poor #Budget