News
The Dark Side of Skin Lightening Products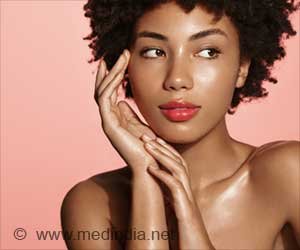 The study also discovered that skin lightening can be motivated by colorism, a system of inequality that perceives lighter skin as more beautiful and advantageous. The data also confirmed the widespread use of skin whitening in the United States (
).
"The most surprising finding was the lack of awareness of ingredients in products being purchased over the counter and their potentially detrimental effects," said lead investigator Dr. Roopal Kundu, founder and director of the Northwestern Medicine Center for Ethnic Skin and Hair. "These products are bought from chain grocery stores, community-based stores or even online and do not undergo the same type of regulation as large-chain store or prescription products."
Kundu is also a dermatology professor at Northwestern University Feinberg School of Medicine and a board-certified dermatologist at Northwestern Medicine.

Advertisement



The findings were published in the
International Journal of Women's Dermatology
.
Previous research has shown that such products can often be tainted with potentially hazardous substances such as steroids and mercury (3✔ ✔Trusted Source
FDA works to protect consumers from potentially harmful OTC skin lightening products
Go to source).
For many years, one of Kundu's patients used the lightening agent hydroquinone, sometimes known as a bleacher, on his entire face. The patient's face is permanent hyperpigmentation.
Skin lighteners are prescribed by doctors for some skin problems such as melasma, and the products can be used safely with professional supervision. However, most people who use skin lighteners do not see a doctor before using them, according to Kundu.
The FDA received reports of significant side effects from the use of hydroquinone-containing skin-lightening products in 2020, including skin rashes, facial swelling, and exogenous ochronosis (skin discoloration). Because of the potential for injury, the FDA urged consumers not to use these items.

Colorism is the Culprit Behind Skin Lightening
According to the study, the individuals (80% of whom were women) who used skin lighteners perceived more colorism in their lives than those who did not.
"There is this perception that having lighter skin within a group – Southeast Asian or African populations, for example – is looked upon more favorably and manifests by making someone more attractive to a mate or more likely to get a job," Kundu said. "The belief is that having lighter skin is tied to personal and professional success."
The majority of Kundu's patients who seek skin whitening do so to balance out skin tone as a result of a skin illness. However, one-fourth of survey participants desired general skin whitening. Kundu's patient just told her that he wanted to fully lighten his skin. "I had to tell him that that is not something we can do," Kundu explained. "We weren't going to lighten his skin tone all over."
To conduct the study, researchers distributed an anonymous 19-question survey to people of color in the United States, inquiring about their demographics, colorism opinions, skin tone satisfaction, and skin-lightening behaviors. There were 238 Black respondents, 83 Asian respondents, 84 mixed respondents, 31 Hispanic respondents, 14 American Indian or Alaska Native respondents, and five others.
Skin-lightening agents were used by 21.3% of respondents, with 75.3% utilizing them to address skin disorders such as acne, melasma, or hyperpigmentation. The chemicals were being used for general skin lightening by the others.
"As dermatologists, we hope to understand the cultural and societal influences that impact skin health and treatment of skin disease," Kundu said. "Cultural mindfulness for clinicians as they get to know their patients battling pigmentary issues allows for the safe, effective, comprehensive and compassionate treatment of dermatological disease across all communities."
References :
Colourism: a global adolescent health concern –

(https://pubmed.ncbi.nlm.nih.gov/29746285/)

Combinations of potent topical steroids, mercury and hydroquinone are common in internationally manufactured skin-lightening products: a spectroscopic study –

(https://pubmed.ncbi.nlm.nih.gov/26211494/)

FDA works to protect consumers from potentially harmful OTC skin lightening products –

(https://www.fda.gov/drugs/drug-safety-and-availability/fda-works-protect-consumers-potentially-harmful-otc-skin-lightening-products)
Source: Medindia
Source link
#Dark #Side #Skin #Lightening #Products