News
Strengthening Health Policy to Tackle Pandemic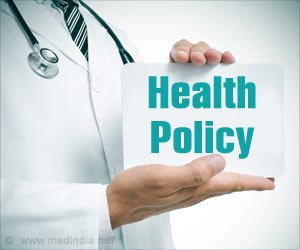 Health policy should mainly focus on tackling a pandemic. Thus, a pandemic policy must be a defining part of the health policy as any health crisis today leads to an economic crisis due to the multisectoral nature of our interconnected world, said Union Minister of State for Health, Dr. Bharati Pravin Pawar.

India's G-20 Presidency Meet
In her address to the first Health Working Group meeting under India's G-20 Presidency, she noted that pandemic prevention, preparedness, and response require diverse multi-sectoral, and multi-agency coordinated efforts. She also emphasized the need for strengthening and empowering communities to become resilient to future health emergencies.
Need for Strengthening Pandemic Policy
"COVID-19 will not be the last pandemic. The lessons learned must form the agenda for our preparedness and response together. We need to diversify our capabilities and ensure that collectively, we preserve ourselves in the face of any health crisis," she said.
Minister of State for External Affairs V. Muraleedharan and NITI Aayog's Member, Health, Dr. V.K. Paul, were also present on the occasion.
Highlighting India's strong culture of medical practices and innovation, Muraleedharan noted: "Hon'ble Prime Minister's clarion call for One Earth, One Family, One Future is a pro-planet approach, one that is in harmony with nature for an increasingly globalized world."
He also emphasized upon the "need to align our agenda for preparedness and response together to be able to effectively meet any health emergencies."

Advertisement



"We should be prepared to collectively meet any health challenges in the future," he stated.
Union Health Secretary Rajesh Bhushan highlighted India's aim to achieve convergence in discussions across various multilateral fora engaged in health cooperation, as chair of the G20 Presidency.

Priorities for the G20 Health Track

He reiterated three priorities for the G20 Health Track, namely, Health Emergencies Prevention, Preparedness and Response (with a focus on One Health & AMR), Strengthening Cooperation in Pharmaceutical Sector with a focus on Access and Availability to safe, effective, quality, and Affordable Medical Countermeasures (Vaccines, Therapeutics and Diagnostics); and Digital Health Innovations and Solutions to Aid Universal Health Coverage and Improve Healthcare Service Delivery.
The Indonesian and Brazilian Troika members appreciated and commended the Indian Presidency for setting up the three health priorities. They stated that the pandemic has given an opportunity to strengthen health systems, and the need today is to accelerate efforts to ensure universal health coverage.
Source: IANS
Source link
#Strengthening #Health #Policy #Tackle #Pandemic