News
Skincare Essentials For The Perfect Winter Glow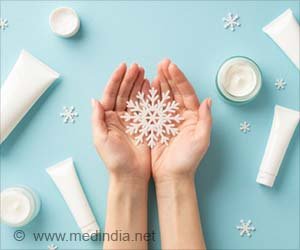 For people who want their skin to look noticeably softer and more nourished, hyaluronic acid has become a must-have component in serums, moisturizers, and even body washes. This chemical has been used in several skincare products so that consumers can benefit from its maximum efficacy.
When applied externally, it forms bonds with the water molecules in the skin to improve hydration, hold onto the moisture, and stop the skin from drying out.
Vitamin C for Skin Glow
To keep that winter glow, taking a daily, healthy amount of vitamin C is essential. In order to prevent the cold winter from having a significant negative influence on your skin, it is first vital to maintaining a healthy body temperature through improved blood circulation during the colder months. Vitamin C is also tremendously helpful for treating various skin conditions, including dull, dry, and tired skin. Additionally, it promotes collagen synthesis, which keeps the skin supple and gives you tighter skin.

Advertisement



Cermaides are an Excellent Skin Moisturizer
Ceramides are an excellent alternative for people who wish to lock in moisture and keep their skin from drying out during the chilly winter months since they play a part in maintaining the barrier function of the skin. This skin barrier is our body's first line of defense against external pollutants and toxins. Ceramides can be found in many skincare products, including serums, moisturizers, body washes, and even scrubs. They function best when applied twice daily.
AHA as a Chemical Exfoliator
Although it is not a moisturizing ingredient, AHA (Alpha Hydroxy Acid) serves a distinct purpose in a winter skincare regimen. AHA is a chemical exfoliator that helps to remove dead skin cells from the body, leaving visibly healthier and more radiant skin underneath. It is best recognized for its exfoliating properties. The removal of dead skin cells from the body also aids in the production of skin cells that are more evenly pigmented, preventing problems with uneven skin tone. To avoid skin peeling or sustaining any kind of damage, one must be careful not to overuse AHA in their skincare regimen.
Source: Medindia
Source link
#Skincare #Essentials #Perfect #Winter #Glow