Pharma News
Personalised cancer immunotherapy granted fast track designation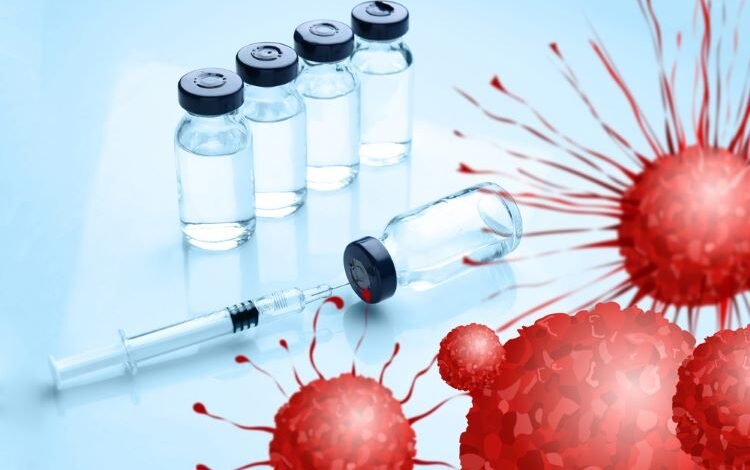 The FDA has granted fast track designation for Evaxion's personalised cancer vaccine in combination Keytruda® for patients with metastatic melanoma.
The US Food and Drug Administration (FDA) has granted fast track designation (FTD) for Evaxion Biotech's personalised cancer immunotherapy. The FTD is for EVX-01, in combination with Keytruda® for patients with metastatic melanoma (MM). 
"We are extremely pleased that our cancer vaccine candidate EVX-01 has received the FDA fast track designation, as it enables a potentially faster approval of the vaccine," stated Per Norlén, CEO at Denmark-based Evaxion.
EVX-01

cancer immunotherapy

EVX-01 is a peptide-based cancer immunotherapy generated based on gene analysis of a patient's tumours and on matching with their immune system. This process uses Evaxion's proprietary AI platform.

Keytruda, an anti-programmed death receptor-1 (PD-1) inhibitor humanised monoclonal antibody therapy, increases the immune system's ability to detect and fight tumour cells.
Clinical trials of EVX-01
Late last year, Evaxion received FDA approval to proceed with its Phase IIb clinical trial, where this combination was given to patients with MM. This trial is being carried out in collaboration with Merck across the US, Europe, and Australia.
Patients begin treatment with pembrolizumab at the start of the trial and receive up to 18 treatment cycles, lasting about two years. Immunisation with EVX-01 will be initiated after twelve weeks. A total of 10 doses of EVX-01 will be administered intramuscularly. 
Moderna, Inc. and Merck are also conducting a Phase IIb trial of a personalised cancer immunotherapy: mRNA cancer vaccine (mRNA-4157/V940), in combination with Keytruda. In December 2022, results from that trial (NCT03897881) were shown to improve recurrence-free survival (RFS) in melanoma patients.
Source link
#Personalised #cancer #immunotherapy #granted #fast #track #designation