News
Omicron Subvariant XBB.1.5 Accounts for 43% of U.S. COVID-19 Cases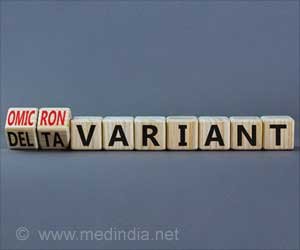 In the United States, Omicron new subvariant XBB.1.5 is estimated to account for 43 percent of the COVID-19 cases, revealed the data by the US Centers for Disease Control and Prevention (CDC).
The subvariant XBB.1.5 is spreading quickly in the US. It made up 30.4 percent of the total cases in the week ending January 7, rising from 20.1 percent from a week before and 11.8 percent from two weeks prior, Xinhua news agency reported, citing the CDC.

Omicron New Subvariant XBB.1.5
The subvariant of the Omicron variant of COVID-19 that has dominated in most parts of the world since it was first identified in December 2021, and which followed the Alpha, Beta, Gamma and Delta variants of concern.
The World Health Organization said earlier this week XBB.1.5 may spur more COVID-19 cases based on genetic characteristics and early growth rate estimates.


Source: IANS
Source link
#Omicron #Subvariant #XBB.1.5 #Accounts #U.S #COVID19 #Cases