Pharma News
Novo Nordisk's Wegovy to be sold in pharmacies in the UK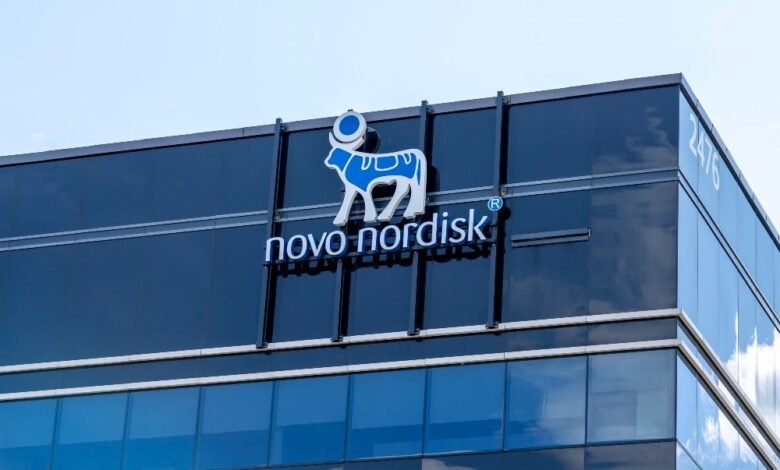 On February 13, it was revealed that Novo Nordisk's Wegovy (semaglutide) would be available in high-street pharmacies in the UK this spring. Wegovy is of great interest as it is the first therapy to be approved in the obesity space that is administered on a weekly basis, and shows superior efficacy to other currently marketed therapies in this space.
In previous Phase III trials STEP-1 and STEP-2 (NCT03548935 and NCT03552757), which studied the effect of Wegovy in overweight and obese patients, around a negative 15% mean change in percentage body weight was observed by Week 68 of the study, displaying superior efficacy to Novo Nordisk's Saxenda (liraglutide), which showed a mean change in percentage body weight of negative 8% over 56 weeks in its Phase III trial in non-diabetic obese or overweight subjects (NCT01272219), and, to date, has been the only incretin mimetic therapy on the obesity market in the UK.
Wegovy is a glucagon-like peptide 1 receptor agonist (GLP-1RA) therapy that offers efficacy and treatment duration advantages within the obesity market. Wegovy is a long-acting injectable therapy, thus significantly reducing the number of treatment days in comparison to Saxenda. While Saxenda requires daily injections, Wegovy is administered once a week, a factor that is expected to have positive implications on patient compliance. Furthermore, many patients with obesity have other comorbidities and thus require other medications, so this reduction in the frequency of treatment days is all the more essential to this subset of patients in ameliorating compliance with treatment.
Key opinion leaders (KOLs) interviewed by GlobalData have expressed their excitement over the launch of Wegovy following approval from the UK's National Institute for Health and Care Excellence (NICE), and have voiced that they are satisfied with the current data on the efficacy and weight loss benefits of the therapy, stating that in comparison to therapies that are approved for obesity only, Wegovy shows potential for the greatest amount of weight reduction, facilitating twice as much weight loss as compared to Saxenda.
However, while the launch of Wegovy in the UK is highly anticipated, the looming approval of Eli Lilly's tirzepatide, a dual agonist therapy that is proving to have greater weight loss benefits in clinical trials in comparison to Wegovy, is currently under fast track designation for obesity in the US, and likely to strike up competition among incretin mimetic therapies once it reaches the market in the not-so-distant future. Nonetheless, the imminent availability of Wegovy in high-street pharmacies is set to propel the drug into the UK obesity market.


Source link
#Novo #Nordisks #Wegovy #sold #pharmacies