News
Menopause-Like Symptoms May Strike Before the Actual Transition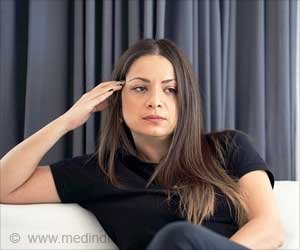 This happens because there is growing evidence to suggest that women in the late-reproductive stage experience multiple symptoms often associated with menopause years before the official menopause transition.
A new study involving more than 350 Spanish-speaking respondents is the latest to document the effect of various physiologic and psychosocial changes that affect women in the 4 to 10 years preceding the final menstrual period.

Advertisement



A woman's late-reproductive stage is characterized by low antral follicle counts and subtle changes to menstrual cycle length, duration, and flow. It typically marks the time when fertility begins to decline and hormone patterns begin to change.
This study compares the symptoms Spanish-speaking women around the world report experiencing during the late-reproductive stage and the menopause transition. It identified a similar proportion of women in the late-reproductive stage and the menopause transition reporting 8 of 18 common menopause symptoms.
Among other findings, women in the late-reproductive stage had lower age-adjusted odds of musculoskeletal pain and lower odds of decreased interest in sex.
But both groups reported a similar interference with personal relationships and overall quality of life. Additional analyses are needed to assess how changes associated with reproductive aging affect quality of life.
This study not only adds to the evidence that women experience multiple symptoms typically associated with the menopause transition in their late-reproductive years but also highlights opportunities for anticipatory guidance that is culturally and linguistically appropriate.
Source: Eurekalert
Source link
#MenopauseLike #Symptoms #Strike #Actual #Transition