Pharma News
Luye claims its first FDA approval, for bi-weekly schizophrenia drug –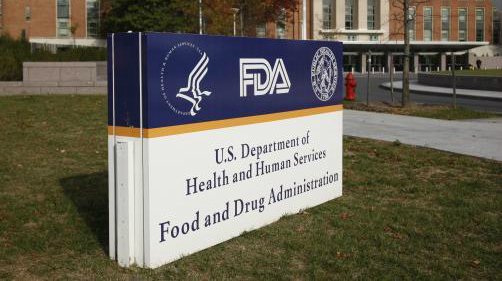 China's Luye Pharma has claimed its first FDA approval, getting a green light for Rykindo, an injectable formulation of the antipsychotic risperidone given every two weeks.
Rykindo has been approved for the treatment of schizophrenia and as monotherapy or adjunctive therapy to lithium or valproate for the maintenance treatment of bipolar I disorder in adults by the US regulator.
The bi-weekly intramuscular shot – which was also approved in China in 2021 – will enter a crowded market for long-acing injectable (LAI) schizophrenia therapies in the US and have to take on heavyweight competition, including drugs that require less frequent dosing.
That includes Johnson & Johnson's blockbuster Invega (paliperidone) range, which includes once-monthly (Invega Sustenna), three-monthly (Invega Trinza) and six-monthly version (Invega Hafyera), as well as other big sellers like Lundbeck's Abilify Maintena (aripiprazole).
Rykindo is something of a pathfinder product for Luye Pharma, however, and will allow the Chinese company to build a commercial presence in the US antipsychotics market as it brings forward its own pipeline of longer-acting candidates for schizophrenia and bipolar disorder.
Luye's injectables are based on a proprietary microsphere technology platform that controls the release of the active drug, extending its half-life in the body.
They include a once-monthly form of paliperidone called LY03010 that has shown comparable bioavailability with Johnson & Johnson's Invega Sustenna in a pivotal trial and has a slightly simpler regimen in the induction therapy stage.
It will have a mountain to climb to catch up with the $1 billion in quarterly currently being recoded with J&J's Invega franchise, however. Analysts at GlobalData said last year that they expect LY03010 to launch in 2024 and bring in sales of around $64 million in 2030.
"Key opinion leaders previously interviewed by GlobalData were unanimous in their preference to prescribe established LAIs over the new pipeline products, especially if the pipeline agents are anticipated to have premium pricing," said the market analysis firm in a report published in November.
Rykindo, meanwhile, is also being developed in other countries around the world, including Europe, as the company builds toward filings for LY03010, said Luye Pharma in a statement. The approval is also a key endorsement for its delivery technology, which is being used for other established drugs as well, including therapies for Alzheimer's and Parkinson's disease, cancer, and chronic pain.
Company president Yang Rongbing said: "Rykindo is our first new drug developed in-house and approved for marketing in the US, demonstrating our long-standing commitment to serving patients around the world with innovative therapies."
Source link
#Luye #claims #FDA #approval #biweekly #schizophrenia #drug