News
India's First App to Assess Heart Health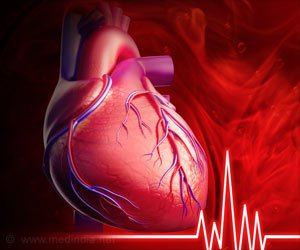 Madhavbaug, a specialist in treating and reversing cardiac-related illness through its scientific evidence-based ayurvedic therapies on 1st December 2022 (Thursday) launched Heart Health Meter (HHM), a unique web-based application that can help individuals assess their heart health and generate a comprehensive report from the comfort of their home.
The unique meter system, a first of its kind in the Ayurveda industry, would warn individuals about any potential cardiovascular risk that may arise in the future and help them take preventive measures to lead a healthy life.

Cardiac Clinic Chain Develops App That Tells Heart's Health Status
Madhavbuag's Heart Health Meter (HHM) developed under its 'Save My Heart's mission uses a scorecard that measures various stages of heart health, from the Worst Stage (High Risk) to the Excellent Stage (No Risk), with a detailed Medical Report explaining the risks.
Based on those risk calculations, a team of experts from Madhavbaug will provide immediate assistance by recommending suitable actions that should be taken to prevent and reverse heart-related problems in the future.
The health score is based on Framingham Score & Finnish Diabetes Risk Score. The Framingham Risk Score helps to estimate the 10-year cardiovascular risk of an individual based on a sex-specific algorithm.
Advertisement



It helps to determine an individual's chances of developing cardiovascular disease, within a specified period, usually 10-30 years. The Finnish Diabetes Risk Score (FINDRISC) is based on a questionnaire to identify individuals at high risk of developing T2DM or Type 2 Diabetes.
Technology is one major factor that has helped modern medicine to march ahead of traditional healthcare systems. Our scientific evidence-based Ayurvedic treatment and therapies make effective use of modern technology to better serve our patients.
The launch of Heart Health Meter is a testimony to our strong focus on Research and Development (R&D) and our effort to bring India's ancient healing system to par with modern medicine.
The Heart Health Meter (HHM) would be displayed at the forthcoming World Ayurveda Congress to be held in Goa in December 20222.
Source: Medindia
Source link
#Indias #App #Assess #Heart #Health