Pharma News
ImmunoGen, ImmunoBiochem partner for ADCs development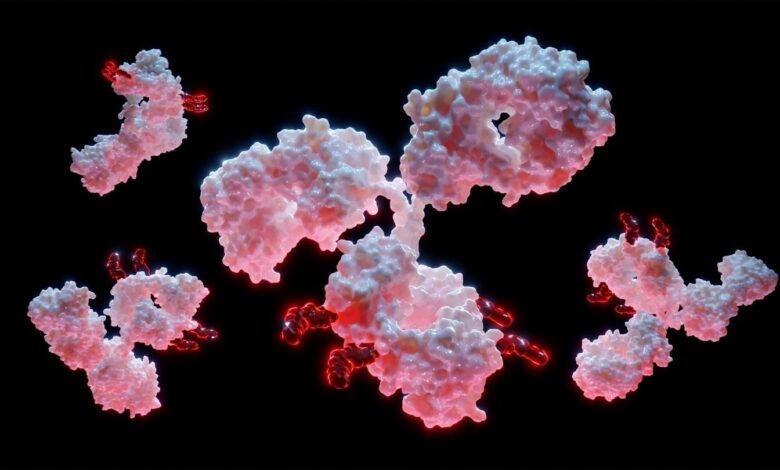 ImmunoGen has signed a multi-target licence and option agreement with ImmunoBiochem for the development of next-generation antibody-drug conjugates (ADCs).
This partnership will bring together ImmunoGen's linker-payload technology with ImmunoBiochem's antibodies that are directed against particular targets.
ImmunoBiochem will secure an upfront payment in return for granting ImmunoGen an exclusive licence to the current antibodies targeting a particular undisclosed target.
Based on the achievement of pre-specified development, regulatory, and commercial milestones, ImmunoBiochem will also get milestone payments and royalties.
ImmunoGen clinical development and translational sciences vice president Eric Westin said: "This agreement reflects our commitment to leverage our rich IP portfolio through strategic partnering in order to further reinvigorate our research and development in support of our pipeline."
ImmunoGen will work with ImmunoBiochem on preclinical activities besides taking over the responsibility for the programme's future clinical development and commercialisation activities.
The company can also choose further targets and antibodies for licensing, based on certain preclinical research carried out by ImmunoBiochem.
If ImmunoGen opts for exercising this option, ImmunoBiochem will receive a payment for the option exercise and ImmunoGen will take on all the subsequent research and development responsibilities associated with that programme.
ImmunoBiochem CEO Dr Anton Neschadim said: "ImmunoBiochem is extremely pleased that ImmunoGen, one of the world's leading ADC companies, will help catalyse the unique science and assets that we have been developing to engender novel strategies to tackle difficult solid tumours, particularly for patients that lack common tumour targets."


Source link
#ImmunoGen #ImmunoBiochem #partner #ADCs #development