Pharma News
Potential blockbuster drugs to watch in 2023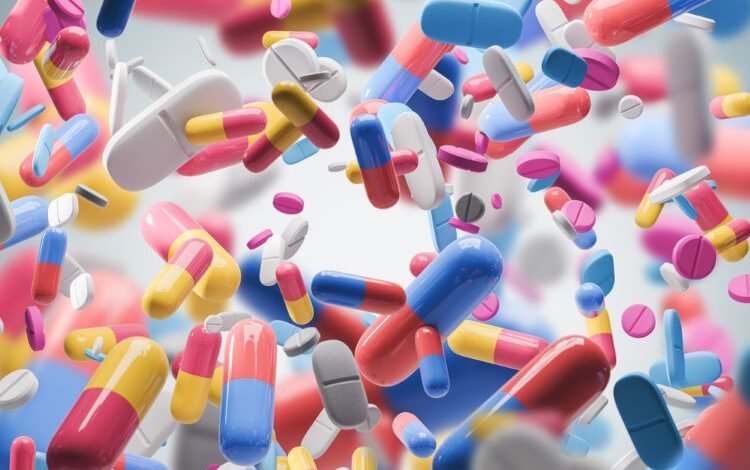 Lecanemab for Alzheimer's and the first potential gene therapy primed for US launch for haemophilia A are two potential blockbuster Drugs to Watch™, says a 2023 report.
Clarivate Plc has released its Drugs to Watch™ 2023 report — among 70 of the drugs highlighted, including potential blockbuster drugs, the majority were revealed to be personalised medicines.
The report offers predictive analysis of drugs entering the market or launching key indications in 2023. Treatments identified in the report are predicted to be potential blockbuster drugs by 2027 or have potential to serve unmet patient needs for millions of patients worldwide.
The research recognised 15 late-stage experimental treatments forecast to deliver annual sales of over $1 billion within five years, including a wide range of therapeutic developments for rare diseases and difficult-to-treat conditions, including HIV, Parkinson's, and cancer.
The report also examined the industry's progress in addressing diseases signified in the United Nations Sustainable Development Goals.
Personalised medicines ensure greater efficacy and less time required to source a drug or biologic that will slow or reverse disease progression. They have accounted for over 25 percent of Food and Drug Administration (FDA) approvals for the last seven years, the report found.
However, Michael Ward, Global Head of Thought Leadership at Clarivate explained: "While we saw a drop in the number of New Molecular Entity (NME) approvals by the FDA, for the first time ever, biologics overtook small molecule drugs. This is a trend that we anticipate will continue."
Seven of the potential blockbuster Drugs to Watch™ in 2023 are: 
Promising treatments for neurological disorders
Foscarbidopa/foslevodopa (ABBV-951) developed by AbbVie, is a novel reformulation of the Parkinson's disease treatment (carbidopa/levodopa) delivered via a subcutaneous pump for the treatment of motor fluctuations in advanced Parkinson's. The drug can be used to treat a niche group of patients with high unmet need. Moreover, it is more efficient than orally administered carbidopa-levodopa, offers better dosing flexibility and a more convenient pump than existing and upcoming competitors. 
Lecanemab (BAN2401) developed by Eisai Co Ltd and Biogen Inc. is an anti-Aβ monoclonal antibody (MAb) for treating early-stage Alzheimer's. Lecanemab was granted accelerated approval by the US Food and Drug Administration (FDA) in January 2023 and is marketed as Leqembi. The report stated that it is only a matter of time for ex-US launches to get underway.
Other potential blockbuster Drugs to Watch™ in 2023
Bimekizumab (BIMZELX®) developed by UCB, is the first dual IL-17 A/F inhibitor to treat moderate to severe plaque psoriasis (PsO). Phase III trial results showed superior skin clearance outcomes than existing treatments. It offers a less-frequent dosing schedule and good safety profile, which is likely to be attractive to clinicians and patients.  
Capivasertib (AZD5363) developed by AstraZeneca to treat breast cancer, is a novel, highly potent, selective ATP-competitive pan-AKT kinase inhibitor that exerts similar activity against the three isoforms AKT1, AKT2 and AKT3. Positive data have emerged from early-phase trials, with clinical benefit to patients irrespective of their PIK3CA/AKT1/PTEN mutational status. Several Phase III trials are now underway.   
Lenacapavir (Sunlenca®/GS-6207) developed by Gilead Sciences Inc is approved in Europe and under evaluation by the FDA. Lenacapavir is the first-in-class, long-acting HIV-1 capsid inhibitor approved to treat multi-drug resistant (MDR) HIV in people who have been heavily treated, a patient population with unmet medical need. It is also being investigated to treat HIV and for pre-exposure prophylaxis (PrEP). The report indicated that Lenacapavir's infrequent dosing and self-administration will likely make it a preferred choice for patients with treatment adherence challenges.
Teplizumab (TZIELD™/PRV-031) developed by Provention Bio Inc is the first immunotherapy to launch for type 1 diabetes mellitus (T1DM). It is a landmark drug as it could help preserve beta cell function and delay the need for insulin treatment in those with T1DM. 
Valoctocogene roxaparvovec (ROCTAVIAN™/BMN-270) developed by BioMarin Pharmaceutical Inc was approved by the European Commission (EC) in August 2022. The treatment could be the first gene therapy to launch in the US for severe haemophilia A. Treatment benefit is expected to last for years, reduce the number of bleeding events, minimise the need for replacement factor VIII (FVIII) and negate the use of otherwise burdensome prophylaxis treatment. 
Drug development in 2023 and beyond
Ward concluded with his expectations on drug development trends for 2023 and beyond: "a better understanding of disease biology [means] we can also expect to see the number of potential treatments for neurological disorders to increase and the proportion of personalised medicines winning approval to continue rising."
Related topics
Anti-Cancer Therapeutics, Antibodies, Big Pharma, Biologics, Biopharmaceuticals, Clinical Development, Drug Development, Drug Markets, Drug Safety, Gene therapy, Immunotherapy, Industry Insight, Kinase, Personalised medicine, Regulation & Legislation, Research & Development (R&D), Therapeutics
Source link
#Potential #blockbuster #drugs #watch