News
How Rare Cells Play Key Role in Multiple Sclerosis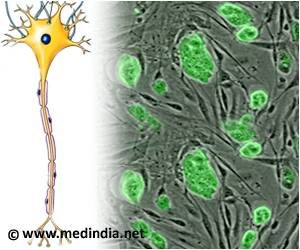 FIND-seq method isolates and analyzes rare cells (astrocytes) of interest that drive central nervous system inflammation and neurodegeneration.
FIND-seq method combines nucleic acid cytometry, microfluidics, and droplet sorting to detect rare cells.

The Role of Astrocytes in Multiple Sclerosis
When used in combination with other tools, FIND-seq identified signaling pathways controlled by the mineralocorticoid receptor NR3C2 and the nuclear receptor corepressor 2 that play important roles in the development of pathogenic astrocytes in mice and humans.
"These findings identify novel targets for therapeutic intervention in neurologic diseases such as MS," said corresponding author Francisco Quintana, PhD, of the BWH Department of Neurology. The team is working to develop novel small molecules which could be used to target this pathway therapeutically.


Source: Eurekalert
Source link
#Rare #Cells #Play #Key #Role #Multiple #Sclerosis