Cancer
Satisfy the Sweet Tooth With Cancer-Friendly Recipes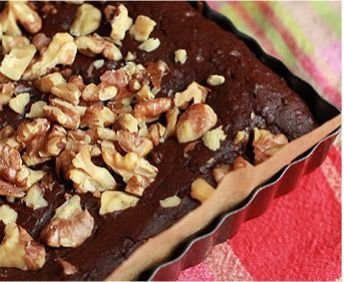 Heal, Heal Winter 2022, Volume 10, Issue 4
Treat yourself without the guilt! Here are three delicious — and most importantly nutritious — desserts to try at home when you are craving something sweet.
Recipes provided by the Dana-Farber Cancer Institute in Boston
Chocolate Chia Seed Pudding
INGREDIENTS
1 1⁄2 cups unsweetened almond milk
1⁄3 cup unsweetened cocoa powder
1 tablespoon and 1 teaspoon maple syrup
1⁄2 teaspoon cinnamon
1⁄8 teaspoon salt
1⁄2 teaspoon vanilla extract
1⁄3 cup chia seeds
GARNISH (optional)
1⁄4 cup raspberries (fresh or frozen)
1 tablespoon fresh mint leaves, chopped
1⁄2 teaspoon unsweetened shredded coconut, toasted
1⁄2 teaspoon chocolate shavings or cocoa powder
DIRECTIONS (yields 4 servings)
Add 1⁄4 cup almond milk and cocoa powder in a bowl. Whisk well to combine.
Add remaining almond milk, maple syrup, cinnamon, salt and vanilla extract. Whisk to combine.
Stir in chia seeds.
Cover and place in fridge. Stir after 3 hours. Let chill overnight.
Garnish with raspberries, mint, toasted coconut, and chocolate shavings.
Sweet Potato and Dried Cranberry Cookies
INGREDIENTS
1 medium sweet potato, baked and mashed
2 tablespoons ground flax seed
1⁄4 cup skim milk (or unsweetened almond milk)
1⁄4 cup canola oil
1 tablespoon vanilla extract
1⁄2 cup brown sugar
2 cups whole wheat flour
3⁄4 teaspoon cinnamon
1 teaspoon baking soda
1⁄2 teaspoon salt
1 cup rolled oats
1⁄2 cup almonds, slivered
3⁄4 cup dried cranberries
DIRECTIONS (yields 20 cookies)
Preheat the oven to 450° F.
Wash sweet potatoes and pierce with a fork. Bake them for about an hour.
Cool sweet potatoes, then slice in half, scoop flesh into a large bowl and mash.
Preheat oven to 350° F and lightly grease baking sheets.
In a large bowl, combine sweet potato puree, ground flax seed, milk, oil, vanilla and brown sugar.
Sift flour, spices, baking soda, and salt; stir until incorporated.
Fold in oats, almonds and dried cranberries.
Scoop onto baking sheet and bake for 12-15 minutes.
Black Bean and Walnut Brownies
INGREDIENTS
1 (15 1⁄2 ounces) can black beans, rinsed and drained
1⁄2 cup olive oil
2 large eggs
1⁄4 cup unsweetened cocoa powder
1⁄4 cup agave or maple syrup
1 teaspoon vanilla extract
1⁄2 cup mini chocolate chips, divided into 2 portions of
1⁄4 cup each
1⁄3 cup white whole wheat flour
1⁄2 teaspoon baking powder
1 teaspoon canola, coconut or walnut oil
1⁄4 cup chopped walnuts
DIRECTIONS (yields 12 servings)
Preheat oven to 350° F. Lightly grease 9-by-9-inch square baking pan with oil.
In a blender, puree black beans in olive oil. Then add eggs, cocoa, agave/maple syrup and vanilla. Melt half of the chocolate chips and add to the blender. Blend until smooth.
In a small bowl, whisk together the flour and baking powder. Add to the blender and pulse until just incorporated.
Stir in the remaining chocolate chips and pour into prepared pan. Sprinkle walnuts on top.
Bake about 20 minutes, until surface looks somewhat matte.
Let cool at least 15 minutes before cutting and removing from the pan.
For more news on cancer updates, research and education, don't forget to subscribe to CURE®'s newsletters here.
Source link
#Satisfy #Sweet #Tooth #CancerFriendly #Recipes