Pharma News
How cell and gene therapies could revolutionise medicine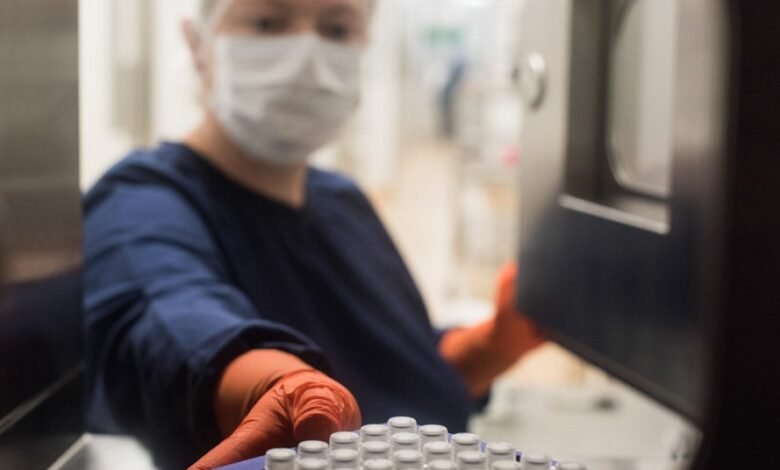 Cell and gene therapies are predicted to be the future of medical treatment by providing the body with the means to repair itself and recover from a range of serious conditions and severe diseases.
Patients with conditions with limited treatment options could one day be cured by these breakthrough therapeutics, with treatments for everything from cancers, Parkinson's and Alzheimer's to strokes, spinal cord injuries and diabetes.
While cell and gene therapies are currently much more expensive than traditional medical treatments, the ultimate savings could be significant. Many predict that just one treatment from cell or gene therapies could mean that patients no longer need regular doses of certain drugs or blood transfusions to treat particular conditions or diseases, resulting in much higher savings over the long term for the patient, and also freeing up capacity in the NHS. In turn, this has the potential to enable more people to receive essential treatments.
Such is the pace at which treatments are being developed that the medical landscape within the next decade could look radically different to how it does presently. In 2023 alone, there are likely to be therapies approved to treat conditions such as haemophilia A and B, sickle cell, different types of cancer, and epidermolysis bullosa – a severe skin disease.
Often, cell and gene therapies are spoken of as miracle treatments, yet this progress has hardly occurred overnight. Scientists have spent considerable time and energy advancing these revolutionary therapies over the past few decades. Backing from the necessary level of investment has taken these therapeutics to the stage where they are starting to fulfil their immense promise.
"It is not a miracle, it has come about through a lot of dedicated research, development, exceptional science and very passionate people working together for the benefit of the patient," explains Alexandra Brownfield, head of business development at Edinburgh-based RoslinCT. "With cell and gene therapy, not only does it offer the management of symptoms like other conventional medicines, but it also offers the potential of a cure. For many conditions and diseases, which have been largely untreatable, this is absolutely revolutionary."
Cell and gene therapy specialists
RoslinCT is a contract development and manufacturing organisation (CDMO) specialising in cell therapies, working alongside customers to improve, optimise and further develop their processes. A customer may have carried out preclinical evaluation with their cell therapy project and want to produce larger quantities of materials for clinical trials. RoslinCT can help with this and devise strategies to scale up processes.
The company's name is perhaps most commonly associated with developing clinical-grade pluripotent stem cells – an offshoot from the scientific milestone of Dolly the Sheep, the world's first mammal to be successfully cloned from the cell of an adult. RoslinCT began as a spin-out from the Roslin Institute – now part of the University of Edinburgh – in 2006, providing expertise in regenerative medicine.
Scottish Enterprise was instrumental in setting up RoslinCT and its predecessor, Rosin Cells. This was all part of an ambitious Scottish Enterprise programme to support cell therapies. Working with partners, the initiative also included the creation of the Scottish Centre for Regenerative Medicine (SCRM) in Edinburgh at the BioQuarter site, which now houses one of the largest and most highly regarded stem cell research hubs in Europe.
Launched 11 years ago as a standalone commercial entity CDMO, RoslinCT now works with an international client base, aiding with Phases I-III of clinical trials, as well as imminent commercial manufacture of cell therapies.
RoslinCT can work with all different varieties of cells, with a strong focus on induced pluripotent stem cells and other types of stem cells. The company will manufacture the required materials for the customer and distribute them to the clinical trial location, supporting clients up to market approval. Currently, the company has a Medicines and Healthcare products Regulatory Agency licence to support clinical development, which is expected to include commercial market manufacturing in 2023. This will enable the company to continue manufacturing for clients once they have market approval for a cell therapy product and maintain support throughout commercial production.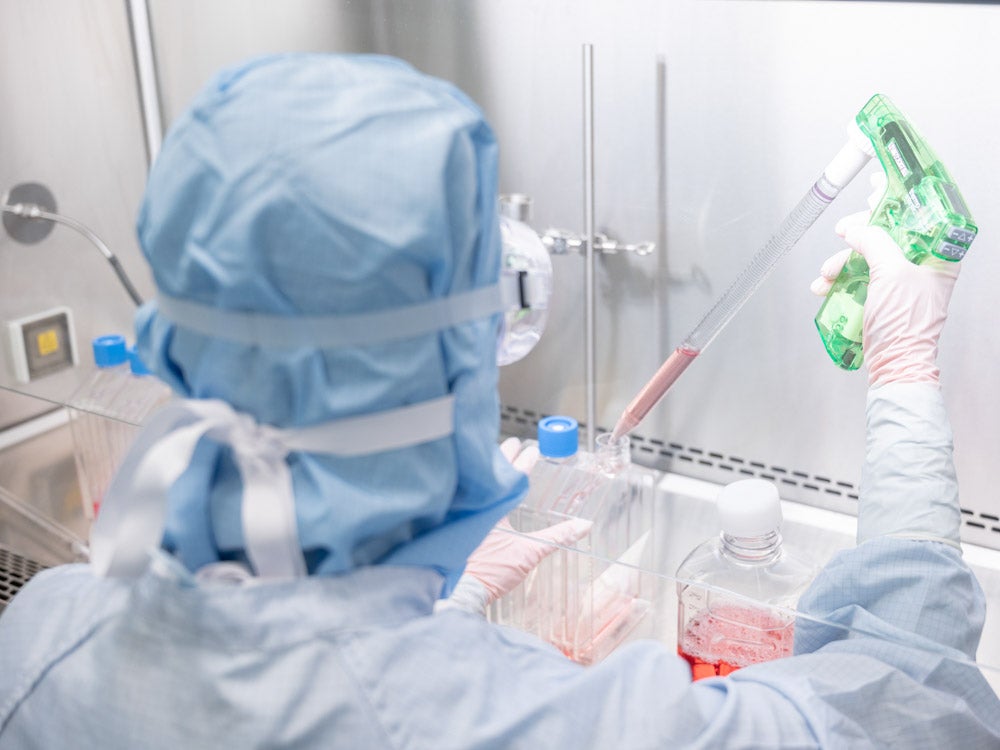 "That is a huge step for RoslinCT, because it means that we can take clients from the very beginning of their journey to the very end, with a fully integrated process development and manufacturing service offering," adds Brownfield.
In another sign of progress, RoslinCT announced a partnership in August 2022 with US-based company Lykam Biosciences, which also offers cell therapy CDMO services and capabilities. The combination agreement will enable both companies to expand their operations footprint and is expected to enhance development and manufacturing options for clients.
Why breakthroughs in life sciences happen in Scotland
Scotland has been central to the success of RoslinCT, from its origins at the University of Edinburgh. The country has a long history in life sciences and possesses a highly effective sector ecosystem that comprises a network of experts, specialist institutes and world-class universities.
Working alongside these are businesses ranging from start-ups and spin-outs to international corporations. Cell and gene therapy is no exception, with the creation of a new Centre for Tissue Repair, as well as the SCRM, along with a new Cell and Gene Therapy (CGT) Catapult facility also based in Edinburgh. The catapult provides programmes for specialist apprenticeship training to help equip the specialists of the future, as well as being a partner in the Advanced Therapy Treatment Centres across the UK. All of these factors help to create a highly effective ecosystem for companies to grow and develop.
Furthermore, Scotland's test houses, living labs and advanced therapy treatment centres are where medical projects are developed and refined in collaboration with the publicly funded NHS. While the nation's strengths in health data and applied technologies such as AI are further accelerating progress.
In addition, RoslinCT is part of the Advanced Therapies Skills Training Network to help raise the profile of the nature of the work and encourage more people to join the innovation space. RoslinCT also works in conjunction with the Scottish Universities Life Science Alliance, with Skills Development Scotland playing an important role in furthering capabilities.
"We are all aligned and in frequent communication with each other. It certainly drives things in the right direction," adds Brownfield.
A further crucial factor is the talent available, with Scotland's universities home to internationally recognised medical experts, while also developing the next generation of innovators in the students.
"There is a really rich recruitment pool of talent, whether that is people coming out of the universities or whether people have relocated to Scotland for work purposes and then settle here. It is a very attractive place," comments Brownfield. "I think over the next few years, that is going to continue to grow as well. Scottish Enterprise is recognising the potential and putting some investment behind that."
Meanwhile, the growing number of industry events hosted in Scotland brings together experts to share knowledge, build connections and inspire future innovations.
Overcoming the challenges with ATMPs
Investment has been a key driver behind the advances in ATMPs. "We are not afraid to take risks and recognise the long payback periods associated with groundbreaking science," explains David MacCallum, team leader in investment across the life sciences and chemicals sectors at Scottish Development International. "With our broad range of public sector support that can complement private sector investment, we can help many more innovative companies expand and flourish here."
Alongside considerable support from Scottish Enterprise and the Scottish government, RoslinCT has also received investment from a UK-based private equity company, GHO Capital Partners, to enable the business to grow further.
"That is critical," adds Brownfield. "We can't do this without the funding and investment behind us to progress these therapies."
Brownfield explains how the plan is to eventually get ATMPs up to the stage where they are considered first-line treatments, with patients receiving them much earlier in their treatment plan. The thinking is that this will dramatically reduce the potential for symptoms to worsen and avoid unnecessary treatments with conventional methods, which may have a poor success rate.
There are also significant regulatory hurdles that need to be overcome within a relatively new field to ensure that products are safe for patients in the long term. In support of this, the CGT Catapult has wide-ranging experience within the regulatory side of these highly specialised medicines and helps companies to overcome potential obstacles.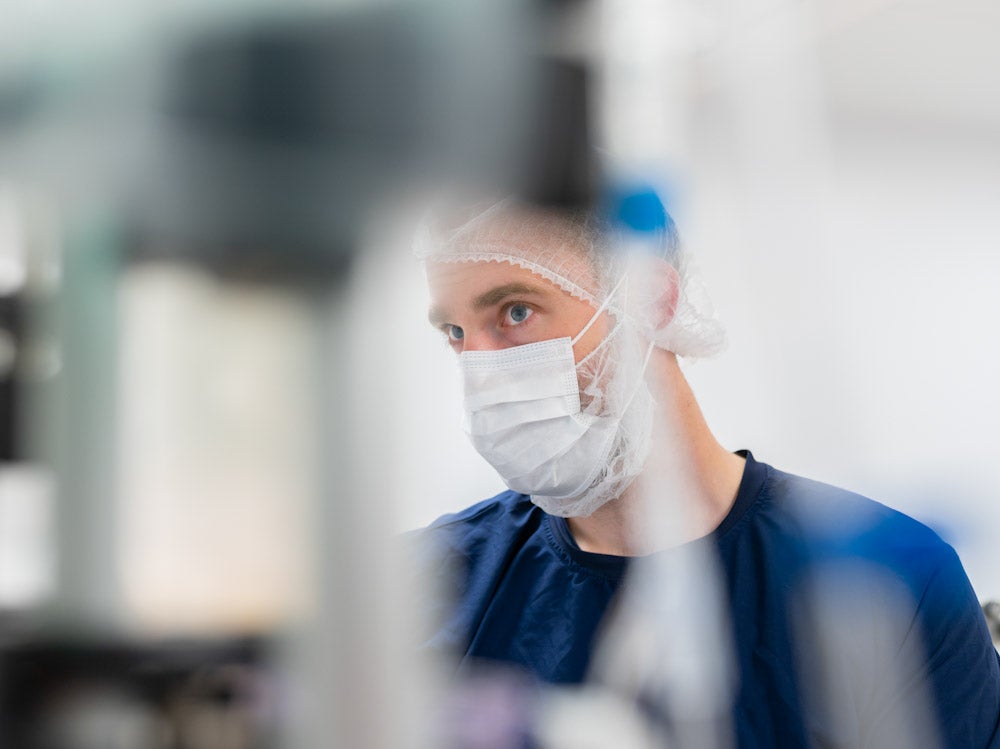 Then there are the high prices involved with development and manufacturing, along with accessibility – as these advanced therapies are far from off-the-shelf products. However, with the launch of new products to the market, prices could fall, and also be further offset against the long-term savings for curing patients instead of managing symptoms.
It is clear that Scotland has the momentum, financial backing, ecosystem, expertise and desire to turn these ambitious therapeutic products into a reality for patients. The advances achieved already, along with the growing number of products gaining approval, are inspiring optimism that more ATMPs are on the way to treat the most serious of conditions – with firm evidence to back this up.
Elsewhere in ATMPs across Scotland, a number of other companies are experiencing success. Resolution Therapeutics has secured £36.6m in Series A funding in two tranches, while TC Biopharm has achieved a Nasdaq listing.
"When you think of some of the hurdles that have been overcome over the past ten to 20 years, it is amazing how the science has progressed," adds Brownfield. "What is encouraging is that as time goes on, more products are getting through to phase III [of a clinical trial]. That is a key turning point, because once you get to phase III, you have accumulated a lot of data, and there is a good chance that the product will get market approval. It is very promising what the future will bring."


Source link
#cell #gene #therapies #revolutionise #medicine