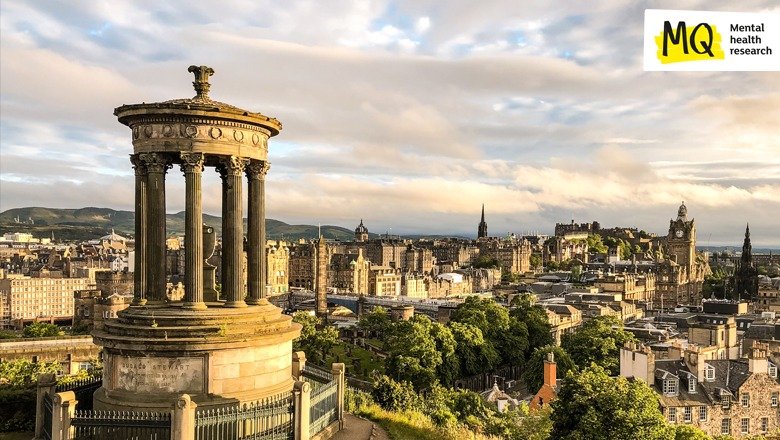 Every adult and young person in Scotland is being invited to join a major study that will help shape the nation's healthcare.
Volunteers in the Generation Scotland study will be asked to answer questions about their medical history and lifestyle, provide a saliva sample for genetic analysis, and give permission to share their medical records to follow their health over time.
The study will help scientists investigate the causes of disease, understand the country's healthcare priorities, and inform future medical treatments and health policies, experts say.
In particular, the study's organisers are encouraging whole families – from teenagers to grandparents – to join the study to increase knowledge of how genetics and shared living environment influence the lives of people in Scotland.
MQ Science Council member Professor Andrew McIntosh is a co-investigator on the study:
Generation Scotland is opening recruitment to the next generation! Encouraging both families, adults and young people (aged 12 and over), so that researchers can better understand the health and mental health of individuals living in Scotland. This will be the largest study of its kind in Scotland. The study benefits from volunteers being able to complete their assessments online, anywhere, at a time of their choosing.
Generation Scotland has been running since 2006 and has already helped develop potentially life-saving treatments. The new call for participants is for anyone who is resident in Scotland. For the first time young people aged between 12 and 15 can join, so long as their parent or guardian also agrees.
After completing an online questionnaire, participants will be sent a 'spit kit' to collect a saliva sample, which will then be returned to a lab for genetic analysis.
Through access to medical records, scientists will be able to analyse data about medications, vaccinations, previous illnesses and hospital visits.
To help understand the social and economic influences on health and well-being, the team may also access education, work and census records. This will be done only with the study participant's permission.
Experts say investigating well-being is important as it covers both mental and physical health and generally indicates how well people feel their lives are going.
Generation Scotland was originally established with the support of the Scottish Government and is based on a collaboration between Universities of Aberdeen, Dundee, Edinburgh and Glasgow, NHS Grampian, Greater Glasgow and Clyde, Lothian, and Tayside, and Public Health Scotland.
The study is led by a team based at the University of Edinburgh, and currently has more than 24,000 people from 7,000 families taking part. The team hopes to increase this figure by at least 20,000.
Participants in the study have already helped support research into many diseases, including Covid-19, cancer, heart disease, diabetes, depression and dementia.
Previous findings have helped develop a £10 protein test that could help predict risk of having a stroke or heart attack up to eight years in advance.
The current expansion phase of Generation Scotland is funded by Wellcome and is also supported by Health Data Research UK.
Professor Cathie Sudlow, Director of Generation Scotland, said: "By opening Generation Scotland to teenagers for the first time, we will develop a clearer understanding of their health and well-being. This is of particular importance following the disruption to young peoples' lives caused by the pandemic. The online nature of the study also means anyone in Scotland – from Lerwick to Dumfries – can easily join."
Anyone interested in joining Generation Scotland can sign up online at www.generationscotland.org
Source link
#Generation #Scotland #study #Mental #Health #Research