Cancer
Encouraging Treatment Advances for Aggressive Cancers of the Biliary Tract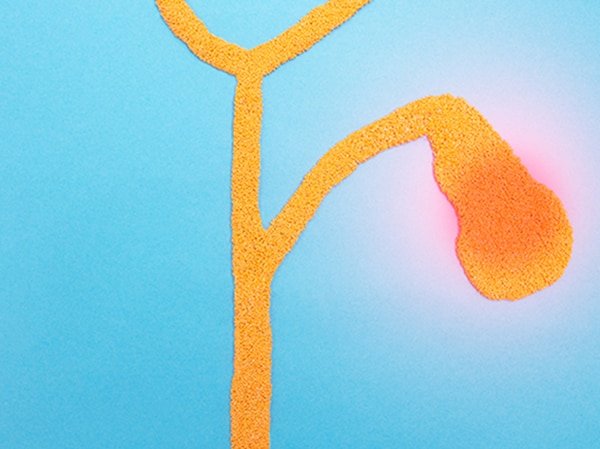 By producing and storing bile, the collection of organs that comprise the biliary tract are important contributors to digestion. Although cancers affecting these organs are extremely rare, afflicted patients unfortunately face a high risk of death.  
The good news is that researchers continue to study biliary tract cancers—which encompass malignancies arising in the gallbladder, bile ducts (both inside and outside the liver), and the ampulla of Vater (located in the small intestine)—advancing our understanding of who these cancers affect, how they progress, and how they might be effectively treated. 
According to a recent publication in the AACR journal Cancer Epidemiology, Biomarkers & Prevention, bile duct cancers within the liver constituted the majority of biliary tract cancers between 2013 and 2017 (with an incidence rate of 1.49 per 100,000 individuals), followed by gallbladder cancers (1.11 per 100,000), bile duct cancers outside the liver (0.96 per 100,000), ampullary cancers (0.45 per 100,000), and cancers in other regions of the biliary tract (0.24 per 100,000).  
The incidence and mortality rates of biliary tract cancers increased with age, and incidence was highest among men and among individuals who identified as Hispanic or American Indian/Alaska Native. Asian and Hispanic patients had the highest rates of mortality compared with other racial/ethnic groups. Adding to these racial/ethnic disparities, a separate study in Cancer Epidemiology, Biomarkers & Prevention found that the incidence of gallbladder cancer has increased in recent decades among non-Hispanic Black individuals, despite declining among other populations. 
Understanding the lifestyle factors that contribute to the onset of biliary tract cancers may ultimately help lower risk, identify patients who might benefit from increased monitoring, and/or lessen disparities between different demographic groups. Two studies published in AACR journals identified increased weight and chronic exposure to arsenic in drinking water as modifiable factors that may elevate the risk of developing gallbladder cancer.  
Additional risk factors for biliary tract cancers include gallstones, gallbladder polyps, primary sclerosing cholangitis, chronic ulcerative colitis, cysts in the bile ducts, and certain parasitic or bacterial infections.  
Newly approved therapies for biliary tract cancer  
Patients with rare cancers like biliary tract cancers are typically faced with limited treatment options. Encouragingly, the U.S. Food and Drug Administration approved multiple new therapies for biliary tract cancers in recent years.  
For bile duct cancers, also known as cholangiocarcinomas, recent approvals include the targeted therapies pemigatinib (Pemazyre, approved in 2020), ivosidenib (Tibsovo, approved in 2021), and futibatinib (Lytgobi, approved in 2022), as well as the immunotherapy durvalumab (Imfinizi, approved in 2022 in combination with chemotherapy).  
Pemigatinib, which was the first targeted therapy approved for this cancer, and futibatinib both inhibit the FGRF2 gene, which is mutated in 10 to 20 percent of bile duct cancers.  
Ivosidenib inhibits IDH1, mutated in roughly 13 percent of bile duct cancers. Mutant IDH1 leads to excess production of the metabolite (R)-2HG, which has been implicated in immune suppression, among other processes. A study published in Cancer Discovery, a journal of the AACR, demonstrated that ivosidenib boosts antitumor activity by stimulating recruitment of immune cells and expression of interferon target genes, helping to counter the immune suppression observed in IDH1-mutated cancers. The study also suggested that joint inhibition of the immune checkpoint protein CTLA-4 could potentiate the efficacy of ivosidenib. 
In addition, the 2017 approval of the immunotherapeutic pembrolizumab for any cancer with mismatch repair deficiency—regardless of where the tumor originated—has made this therapy available to some patients with biliary tract cancers who would otherwise have few treatment options. Pembrolizumab is benefiting patients like Adrienne Skinner, whose journey with ampullary cancer was recently featured by the AACR. 
New therapies and combination treatments for biliary tract cancers continue to be evaluated in clinical trials.  
Identifying novel therapeutic targets in biliary tract cancers 
In the lab, scientists aim to identify additional precision medicine targets for biliary tract cancers, a strategy that has been shown to be effective for treating these cancers. A study published in the AACR journal Clinical Cancer Research demonstrated that patients who received therapies matched to the mutations in their bile duct cancers had improved outcomes compared with patients who did not receive matched therapies.  
Several recent articles provide new insights into molecular features that may influence prognosis or progression of biliary tract cancers. A multi-pronged analysis of the genomes, transcriptomes, epigenomes, and immune profiles of multifocal bile duct cancers was published in Clinical Cancer Research. This study revealed the molecular features that differ between bile duct cancers with low and high levels of intertumoral heterogeneity. Those with high intertumoral heterogeneity, for example, had greater activation of the ERBB2, mTORC1, and PI3K signaling pathways and had increased markers of immune activity, differences that could influence response to various targeted or immune therapies.  
Other studies in Nature Communications and Cancer Cell uncovered candidate therapeutic targets for bile duct cancer, including the oncogenes TP53, KRAS, and BAP1, and identified expression of SPP1, S100P, and the metabolic genes SLC16A3 and HKDC1 as potential diagnostic or prognostic biomarkers. 
For gallbladder cancer, researchers analyzed genetic alterations in 244 patient samples and reported the results in Clinical Cancer Research in December 2022. They identified clinically actionable genetic variants in 35 percent of patients and determined that alterations in the SMAD4 and STK11 genes were associated with reduced survival. 
The high mortality rates associated with biliary tract cancers can be daunting for the patients and families faced with a diagnosis, but research continues to move the dial forward, with the ultimate goal of improving patient outcomes. 
Source link
#Encouraging #Treatment #Advances #Aggressive #Cancers #Biliary #Tract