News
Diabetes Drug Pioglitazone Helps Reduce Dementia Risk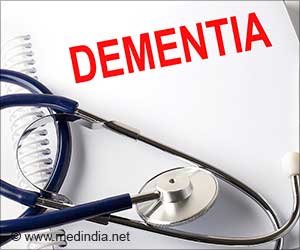 The researchers searched the national Korean health database for persons newly diagnosed with type 2 diabetes who did not have dementia for the study. They were watched over an average of ten years. Pioglitazone was administered to 3,467 of the 91,218 individuals.
During the trial, 8.3% of those who took pioglitazone acquired dementia, compared to 10.0% of those who did not. After accounting for other risk factors for dementia, such as high blood pressure, smoking, and physical activity, researchers discovered that persons who took pioglitazone were 16% less likely to get the condition than those who did not.
The effect was greater among patients with a history of ischemic heart disease or stroke, with lower risks of 54% and 43%, respectively.
The lower risk rose when participants used the medicine for extended periods. People who took the medicine for four years had a 37% lower risk of developing dementia than those who did not, while those who took it for one to two years had a 22% lower risk.

Advertisement



Those who took the medication were also less likely to have a stroke during the research.
Side-Effects of Pioglitazone
Kim added that pioglitazone's adverse effects include swelling, weight gain, bone loss, and congestive heart failure, and that further research is needed on the drug's long-term safety and whether there is an optimal dose that could minimize side effects while maintaining the benefits.
"These results provide valuable information on who could potentially benefit from pioglitazone use for the prevention of dementia," Kim said. "In some previous studies of people with dementia or at risk of cognitive decline who did not have diabetes, pioglitazone did not show any protection against dementia, so it's likely that a critical factor affecting the effectiveness is the presence of diabetes. More research is needed to confirm these findings."
One disadvantage of the study was that drug information was based on insurance claims, which means that some participants may not have taken the drugs as prescribed.
Source: Medindia
Source link
#Diabetes #Drug #Pioglitazone #Helps #Reduce #Dementia #Risk