Pharma News
Developing oligonucleotide drug terminal sterilisation processes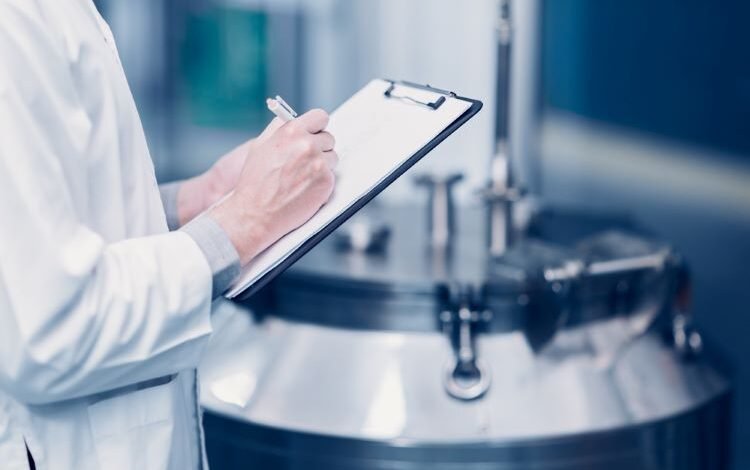 A report reviewing the state of sterile oligonucleotide drug processing has recommended ways to aid development of terminal sterilisation processes.
A new report has reviewed the present state of sterile oligonucleotide drug product processing. It includes recommendations to aid in the evaluation and development of terminal sterilisation processes, additionally exploring current regulatory expectations for oligonucleotide drugs.
DeCollibus et al. identified that the two most common methods for sterilising parenteral drug products are terminal sterilisation (TS) and membrane sterilisation.
Terminal sterilisation processes
In terminal sterilisation, the drug product is sterilised in the final container following filling and finish. The method provides greater sterility assurance than membrane sterilisation and aseptic processing. However, DeCollibus et al. noted that not all drug products are amenable to terminal sterilisation, which usually involves exposure to high heat or ionising radiation.
Regarding the terminal sterilisation processes of oligonucleotides, the authors provided recommendations for formulation development, assessing changes in the purity and impurity profile after terminal sterilisation, and selecting the correct container closure.
In membrane sterilisation, the product stream is sterilised by membrane filtration and filled into pre-sterilised containers in an aseptic processing environment.
However, for more stable molecules, it is possible that only moderate changes in the impurity profile may occur, making the decision of which sterilisation method to use more difficult. This opens the door for differing opinions between manufacturers and regulators, the authors explained.
Parenteral delivery of oligonucleotide drugs
All marketed oligonucleotide products are delivered as sterile preparations for parenteral delivery. The authors highlighted that there is a clear regulatory expectation that TS is the preferred method for sterilising parenteral products.
The paper referenced the 2019 European Medicines Agency (EMA) Guideline on the Sterilisation of the Medicinal Product, Excipient and Primary Container, which recommended that "substantial efforts should be made to enable TS," including the exploration of formulations, container closures, and process parameters that may increase the chance of successful implementation of TS processes.
Although the guidance provides greater insight into the regulator's perspective and covers concepts that were previously unaddressed, DeCollibus et al. stated that uncertainty remains regarding how to put this guidance into practice. There is also ambiguity around subjective language used in the guidance, such as "substantial efforts," or what is considered acceptable risk.
The paper mentioned that a "chief concern for drug developers is balancing the risk of negatively impacting product quality during TS against the perceived risks of aseptic processing, that is, release of a nonsterile unit."
The authors listed some of the many technical considerations that "add to the complexity." Examples mentioned include the reliance on platforms and similarities in antisense oligonucleotide (ASO) formulations, manufacturing processes, impurities, and toxicology profiles. These "add weight to each decision, as each may set precedent within a manufacturer's development pipeline and across the industry."
DeCollibus et al. concluded: "Therefore, a unified understanding of the subject matter is needed," signalling that the European Pharma Oligonucleotide Consortium (EPOC) can help communicate these considerations on behalf of oligonucleotide manufacturers.
The paper was published in the journal Nucleic Acid Therapeutics and co-authored by employees from Amgen, AstraZeneca, Novartis, GlaxoSmithKline, Merck, Biogen, Pfizer and Roche.
Source link
#Developing #oligonucleotide #drug #terminal #sterilisation #processes