Pharma News
BioNTech partnership could boost access to personalised therapies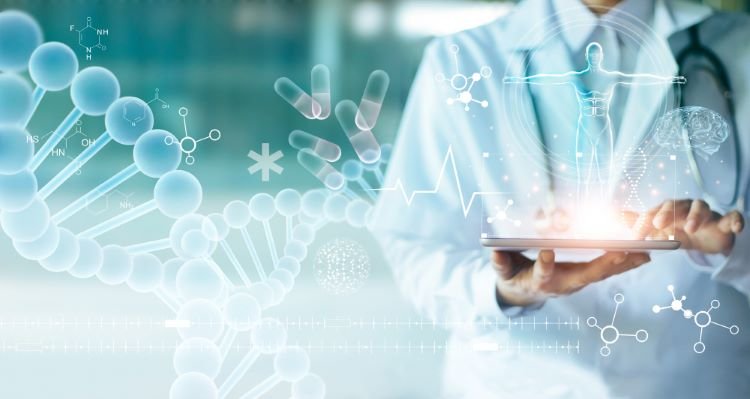 The UK Government and BioNTech's new partnership aims to accelerate clinical trials of personalised immunotherapies for cancer and infectious disease vaccines.
BioNTech has signed an agreement with the UK Government to help accelerate clinical trials for personalised mRNA immunotherapies, with the aim to provide personalised cancer therapies for up to 10,000 patients by the end of 2030.
According to the UK Government's Department of Health and Social Care, cancer patients will get early access to trials exploring personalised mRNA therapy, like cancer vaccines.
Health and Social Care Secretary, Steve Barclay shared: "…from as early as September, our patients will be among the first to participate in trials and tests to provide targeted, personalised and precision treatments using transformative new therapies to both treat the existing cancer and help stop it returning."
The collaboration will focus on three strategic pillars
Cancer immunotherapies
Infectious disease vaccines
Expansion of BioNTech's UK footprint.
Providing access to clinical trials for personalised mRNA therapy
The two parties plan to accelerate trial site and patient recruitment for appropriate clinical candidates of BioNTech's pipeline, via the UK's clinical trial network, genomics and health data assets.
Offering accelerated access to personalised mRNA therapy will be done via the Cancer Vaccine Launch Pad, the government agency confirmed.
It will help to rapidly identify large numbers of cancer patients who could be eligible for the trials and explore potential vaccines across multiple types of cancer, at both early and late-stage. If successfully developed, the cancer vaccines could become part of standard care, stated the UK Government's Department of Health and Social Care.
BioNTech indicate its 2030 goal is focused on delivering personalised mRNA therapy in clinical trials or as authorised treatments.
BioNTech's investment plans
BioNTech plans to invest in a UK Research and Development (R&D) hub in Cambridge, UK with an expected capacity of more than 70 scientists, the first to commence R&D by the end of the first quarter 2023.
In addition, BioNTech will set up a regional headquarter in London for global and regional supporting functions including Regulatory, Medical, Intellectual Property and Legal.
"The UK successfully delivered COVID-19 vaccines so quickly because the NHS, academia, the regulator and the private sector worked together in an exemplary way. Today's agreement shows that we are committed to do the same for cancer patients," commented Professor Ugur Sahin, Chief Executive Officer and Co-Founder of BioNTech.
EU regulators release new workplan for accelerating clinical research
Source link
#BioNTech #partnership #boost #access #personalised #therapies