News
A Cup of Coffee can Help Your Liver Fight Diseases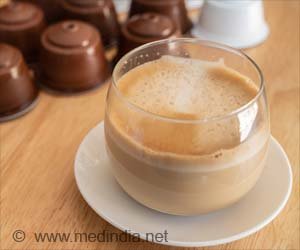 Coffee drinking has been linked to a lower risk of liver disease for decades, according to specialists, and now it can aid in reducing the severity of non-alcoholic fatty liver diseases.
NAFLD refers to a group of liver illnesses characterized by a buildup of fat in the liver. These can cause liver fibrosis, which can progress to cirrhosis (liver scarring) and liver cancer. NAFLD is not caused by excessive alcohol consumption, but rather by an unhealthy lifestyle that includes
minimal exercise and a high-calorie diet (1✔ ✔Trusted Source
Increased Intake of Both Caffeine and Non-Caffeine Coffee Components Is Associated with Reduced NAFLD Severity in Subjects with Type 2 Diabetes
Go to source
).

Advertisement



Participants in the study who drank more coffee had healthier livers. Higher caffeine levels were related to a lower risk of liver fibrosis, but higher levels of non-caffeine coffee components were substantially associated with a lower fatty liver index score. According to the study, a higher coffee intake is associated with less severe NAFLD in overweight T2D patients.
Dietary Changes and Obesity
"Due to changes in modern diet and lifestyle, there is an increase in obesity rates and incidence of both T2D and NAFLD, which can ultimately develop into more severe and irreversible conditions, burdening healthcare systems," said the corresponding author of the study, John Griffith Jones, Ph.D., Senior Researcher at the University of Coimbra, Portugal.
"Our research is the first to observe that higher cumulative amounts of both caffeine and non-caffeine metabolites in urine are associated with a reduced severity of NAFLD in overweight people with T2D," he added.
Researchers polled 156 middle-aged, borderline-obese adults on their coffee use, 98 of whom had T2D, and supplied 24-hour urine samples. This was used to quantify caffeine and non-caffeine metabolites, which are the natural byproducts of the body's breakdown of coffee. This methodology follows a recent shift toward analyzing urine rather than self-reported consumption to obtain more precise, quantitative data on coffee consumption.
Caffeine consumption is linked to lower liver fibrosis in NAFLD and other chronic liver diseases. Other coffee components, notably polyphenols, have been shown to reduce oxidative stress in the liver, lower the risk of fibrosis, and improve glucose homeostasis in both healthy and overweight subjects. All of these things may help to lessen the severity of T2D.
Reference :
Increased Intake of Both Caffeine and Non-Caffeine Coffee Components Is Associated with Reduced NAFLD Severity in Subjects with Type 2 Diabetes –

(https:www.mdpi.com/2072-6643/15/1/4)
Source: Medindia
Source link
#Cup #Coffee #Liver #Fight #Diseases