News
US Top Court Denies to Revive Abortion Restrictions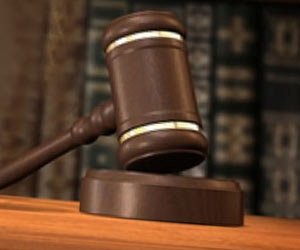 Had the Mississippi law prevailed, it was expected to have caused the closure of the southern state's only abortion clinic.
The laws backed by the two states mirrored the Texas legislation struck down by the court in a 5-3 ruling.
That law included both the admitting privileges requirement along with rules mandating that clinics meet the tough standards of ambulatory surgical centers.
Advertisement



The high court ruled that both types of restrictions placed an undue burden on abortion access — a major win for the "pro-choice" camp in the country's most important ruling on the divisive issue in a generation.
Alabama said it would scrap its efforts to have its admitting privileges law reinstated in the wake of the court's ruling.
"While I disagree with the high court's decision," said state Attorney General Luther Strange, "there is no good faith argument that Alabama's law remains constitutional in light of the Supreme Court ruling."
"This is just the start: for many women, the constitutional right to an abortion is still more theoretical than real," said Jennifer Dalven, director of the Reproductive Freedom Project at the American Civil Liberties Union.
"There is much more work to be done to ensure that every woman who needs an abortion can actually get one."
Cecile Richards, president of the Planned Parenthood Federation of America, said: "We will not stop fighting until every person can make their own personal medical decisions about abortion no matter who she is, or where she lives."
Justice Anthony Kennedy, considered the short-handed court's key swing vote, sided in the Texas case with his four liberal colleagues on the bench.
A woman's right to end a pregnancy was established under the court's landmark 1973 Roe v Wade decision.
Source: AFP
Source link
#Top #Court #Denies #Revive #Abortion #Restrictions