Pharma News
US FDA approves Apellis's geographic atrophy therapy Syfovre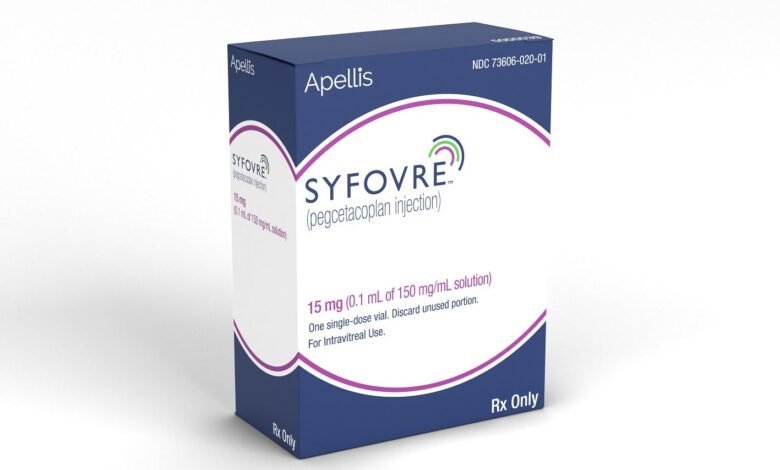 The US Food and Drug Administration (FDA) has granted approval for Apellis Pharmaceuticals' Syfovre (pegcetacoplan injection) to treat geographic atrophy (GA), an advanced form of age-related macular degeneration (AMD).
Syfovre has been approved for use in people with GA with or without subfoveal involvement and offers to dose flexibility with a regimen of every 25 to 60 days for patients and physicians.
It provides comprehensive control of the complement cascade, which is part of the immune system of the body, by targeting C3.
Syfovre is claimed to be the first and only therapy approved for GA.
Apellis Pharmaceuticals co-founder and CEO Cedric Francois said: "Today marks an extraordinary milestone for patients, the retina community, and Apellis.
"With its increasing effects over time and flexible dosing, we believe that Syfovre will make a meaningful difference in the lives of people with GA.
"GA is a complex disease that the field has spent decades trying to address, so we are humbled and proud to bring forward the first-ever treatment."
The regulatory approval is based on positive data from the Phase III OAKS and DERBY trials conducted across a broad and representative population of GA patients.
Syfovre reduced the GA lesion growth rate compared to sham injections in the OAKS and DERBY studies.
It also showed increasing effects of treatment over time, with up to 36% lesion growth reduction occurring between months 18 and 24.
Syfovre's safety profile is well-demonstrated after approximately 12,000 injections over 24 months.
Vitreous floaters, ocular discomfort, conjunctival haemorrhage, and neovascular AMD were the most common adverse reactions observed in patients receiving Syfovre.


Source link
#FDA #approves #Apelliss #geographic #atrophy #therapy #Syfovre