Pharma News
UK partners with BioNTech on clinical trials of mRNA cancer therapies –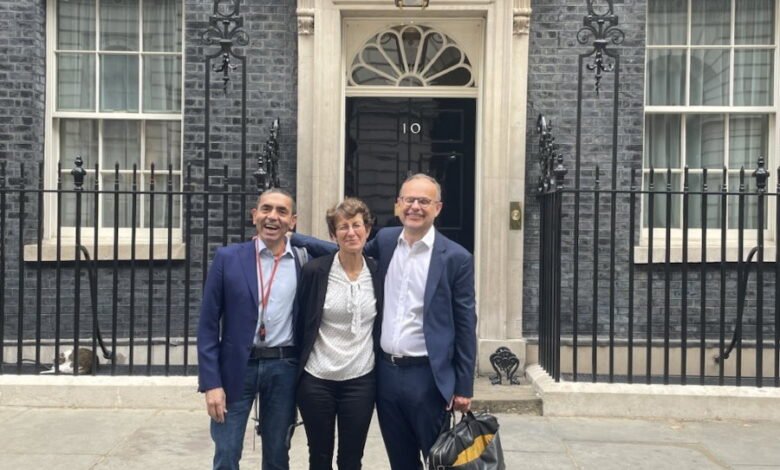 The UK has formed an partnership with German biotech BioNTech to provide up to 10,000 patients with access to personalised cancer therapies, in another example of the country embracing the mRNA technologies that underpinned COVID-19 vaccines.
The cancer immunotherapies will mainly be provided in the context of clinical trials over the alliance, which extends out to 2030, but also covers supply of commercial therapies if approved in the interim. It will also cover some infectious disease targets.
BioNTech gets the opportunity to tap into the NHS as a source of subjects for its cancer vaccine studies, as well as access to genomics and health data resources, and in return will open an R&D centre in Cambridge, employing more than 70 scientists, as well as an office in London. If successful, the partnership may also lead to manufacturing investments in the UK.
The deal is analogous to the UK's earlier decade-long agreement with Moderna, which centred on a manufacturing facility for mRNA vaccines, mainly targeting infectious diseases, along with R&D initiatives including clinical trials and funding for academic research.
BioNTech has made the development of mRNA-based cancer treatments a pillar of its business after the spectacular success of its Pfizer-partnered COVID-19 vaccines, and has already advanced several candidates into clinical testing, headed by BNT111 for melanoma and BNT113 for head and neck cancer in phase 2.
The idea is to use mRNA sequences in the shot that target multiple cancer antigens and are designed to stimulate a multi-pronged immune response against tumours, with the potential for the therapy to eventually be individualised for patients based on their cancer's molecular profile.
According to BioNTech, the first patient will be enrolled into a clinical trial of one of its vaccines before the end of the year, with the focus on studies in "adjuvant or metastatic settings."
"The UK successfully delivered COVID-19 vaccines so quickly because the NHS, academia, the regulator and the private sector worked together in an exemplary way," commented BioNTech's co-founder and chief executive, Professor Uğur Şahin.
"This agreement is a result of the lessons learnt from the COVID-19 pandemic as we all experience that drug development can be accelerated without cutting corners if everyone works seamlessly together towards the same goal," he added.
Last year, the German biotech also reported encouraging results from a study combining an mRNA vaccine with a CAR-T cell therapy, that could provide an effective approach to treating solid tumours. At the moment CAR-Ts are only used for haematological cancers like lymphoma and leukaemia.
Commenting on the memorandum of understanding due to be signed today, Health Secretary Steve Barclay said: "This partnership will mean that, from as early as September, our patients will be among the first to participate in trials and tests to provide targeted, personalised, and precision treatments using transformative new therapies to both treat the existing cancer and help stop it returning."
Image via @BioNTech_Group twitter


Source link
#partners #BioNTech #clinical #trials #mRNA #cancer #therapies