Pharma News
UK medical cannabis manufacturer granted GMP registration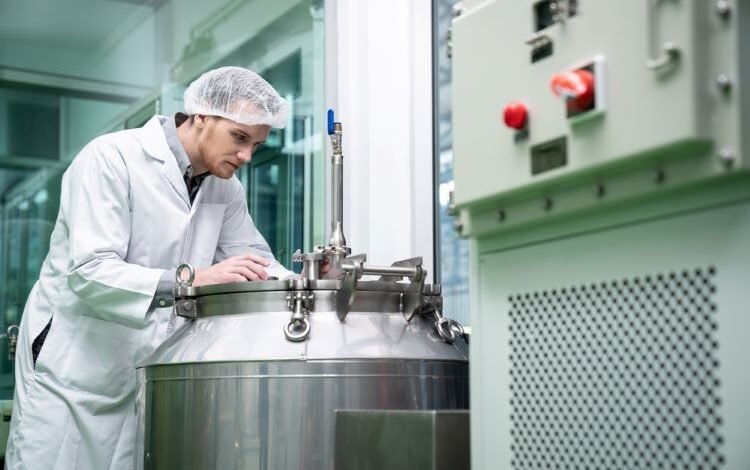 The UK Medicines and Healthcare products Regulatory Agency (MHRA) has granted a UK manufacturing facility good manufacturing practice (GMP) registration for its cannabis API.
The first good manufacturing practice (GMP) registration of a UK pharmaceutical facility for high Δ9-tetrahydrocannabinol (THC) cannabis active pharmaceutical ingredient (API) has been granted since the legalisation of medical cannabis in 2018.
Celadon Pharmaceuticals' Midlands site is now registered by the UK Medicines and Healthcare products Regulatory Agency (MHRA) for GMP manufacturing. The firm's medicinal cannabis product will be supplied in oil form as an API.
Navigating the cannabis API market
A new GMP registration is positive news for the sector. Currently, UK patients prescribed medicinal cannabis are reliant on imported product, often facing lengthy delays and high costs.
According to Celadon, the company plans to begin using its high-THC API products for use in the chronic pain market. It has plans to expand to other indications such as autism and multiple sclerosis.
James Short, Chief Executive Officer of Celadon stated: "With the receipt of GMP registration, Celadon has joined a very select group of cannabis-focused pharmaceutical companies globally. This is a tremendous milestone… given the significant capital and regulatory requirements in this sector."
An MHRA issued manufacturing licence (API registration) is required to manufacture unlicensed medical cannabis-based products (CBPMs), state to the agency.
The organisation specifies that a GMP inspection of these manufacturing sites are required to confirm suitability. Manufacturers must be able to verify appropriate Pharmaceutical Quality System (PQS) and that required activities such as process and analytical validation have been undertaken.
GMP registration and a Home Office (Controlled Drugs licence) is required in order to sell high-THC medicinal cannabis in the UK.
In 2021, Peter Kohut, Director of Drug Safety at Arriello shared with EPR how European medical cannabis market lacks a common regulatory framework. "… there is a lack of standardisation in the manufacturing of medical cannabis products, their ingredients and labelling."
He stated that in some European countries, "medical cannabis is clearly provided for under law and pharmacovigilance regulations relating to medical cannabis are the same as for medicinal products."
Thus, the MHRA's approval supports improved regulation of medical cannabis manufacturing.
Related topics
Active Pharmaceutical Ingredient (API), Biopharmaceuticals, Cannabinoids, Drug Development, Drug Manufacturing, Drug Markets, Drug Safety, Good Manufacturing Practice (GMP), Herbal & Plant-Based Medicines, Industry Insight, Manufacturing, Medical Marijuana, Regulation & Legislation, Therapeutics
Source link
#medical #cannabis #manufacturer #granted #GMP #registration