News
To Check Bird Flu, Odisha Government Starts Culling Poultry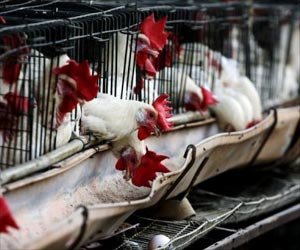 Ten rapid response teams have been mobilised for the culling operation in the area. Around 2,500 chickens will be culled during the operation, officials said.
"Keranga village is the epicentre of bird flu. We have directed to go for culling of poultry within the radius of one kilometre for its containment. It's the first time in the current season that this type of bird flu was detected," said Fisheries & Animal Resources Development Secretary Bishnupada Sethi.
Advertisement



A similar outbreak was reported in the region in 2012. "The H5N1 is considered highly pathogenic. It can also transmit to animals and humans. The Health Department is monitoring the situation," said Sethi.
A control room has been set up at the Directorate of Animal Husbandry to monitor the situation and to disseminate information. Official sources said the government would provide compensation to the poultry farmers and owners for the culling.
Source: IANS
Source link
#Check #Bird #Flu #Odisha #Government #Starts #Culling #Poultry