Pharma News
Telomerase inhibitor aids transfusion independence in LR MDS trial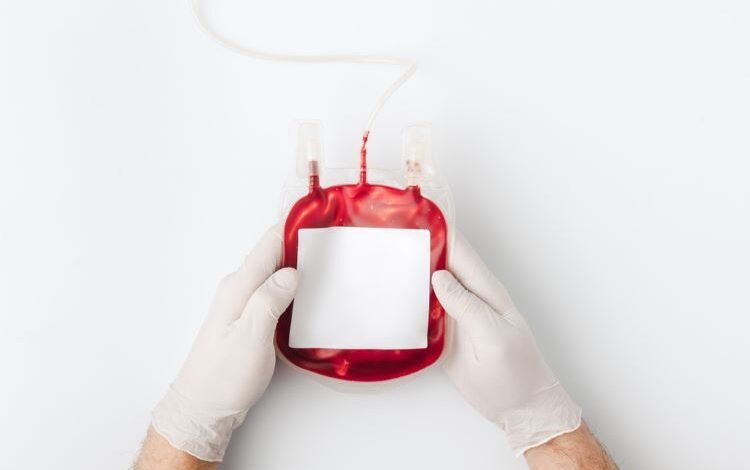 Telomerase inhibitor imetelstat benefitted both major subtypes of lower risk MDS in a Phase III trial for the first time.
Positive top-line results have been released from a Phase III trial evaluating imetelstat, a first-in-class telomerase inhibitor versus placebo. The IMerge Phase III trial assessed the effect of the oligonucleotide in lower risk myelodysplastic syndromes (LR MDS) in patients who were relapsed, refractory or ineligible for erythropoiesis stimulating agents (ESAs).
"The results…[presented] compelling durability of transfusion independence," stated Dr John A Scarlett, Geron's Chairman and Chief Executive Officer. Data showed that 40 percent of patients did not need blood transfusions for eight weeks. The same group experienced a median duration of being transfusion-free for nearly one year.
IMerge Phase III trial
IMerge Phase III assessed 178 patients with IPSS Low or Intermediate-1 risk (lower risk) transfusion dependent MDS who were relapsed after, refractory to, or ineligible for, ESA treatment, had not received prior treatment with either a hypomethylating agent (HMA) or lenalidomide and were non-del(5q).
The clinical study for the telomerase inhibitor met its primary efficacy endpoint of eight-week TI and a key secondary endpoint of 24-week TI.
Data showed a highly statistically significant and clinically meaningful difference between imetelstat and the placebo comparator arm for the primary endpoint of eight-week TI and key secondary endpoint of 24-week TI.
Highly statistically significant (p<0.001; hazard ratio 0.23) durable transfusion independence for eight-week TI responders was achieved with a median TI duration approaching one year for imetelstat, compared to approximately 13 weeks for placebo, using Kaplan-Meier estimates
The median TI duration was approximately 1.5 years (80 weeks) for imetelstat 24-week TI responders.
Median time on study and median time on treatment for patients in the IMerge Phase III trial was approximately 20 months and eight months, respectively, and approximately 18 months and seven months for placebo, respectively.
Transfusion independence results across lower risk MDS subtypes
Statistically significant (p<0.05) eight-week TI was demonstrated with imetelstat versus placebo across LR MDS subtypes, including RS+ and RS- status, high and very high transfusion burden and IPSS Low and Intermediate-1 risk status
Similar eight-week TI responses were seen within each subtype category.
Haemoglobin data for imetelstat in the Phase III trial
Mean haemoglobin levels in imetelstat patients increased significantly (p<0.001) over time compared to placebo patients.
For patients achieving 8-week TI:
Median increases in haemoglobin were 3.6g/dL for imetelstat and 0.8g/dL for placebo
Patients also experienced a statistically significant (p=0.042) and clinically meaningful mean reduction in red blood cell (RBC) transfusion units compared to placebo
A highly statistically significant (p<0.001) hematologic improvement-erythroid (HI-E) rate was achieved for imetelstat (42.4 percent) versus placebo (13.3 percent) using the IWG 2018 criteria for HI-E.
Safety results of the IMerge Phase III trial
Treatment emergent adverse events (TEAEs) observed in the Phase III trial were consistent with the known safety profile of imetelstat from prior clinical trials and no new safety signals were found.
The most common non-hematologic TEAEs (≥10 percent) in the imetelstat group included asthenia, COVID-19, peripheral edema, headache, diarrhoea and alanine aminotransferase increase.
The most frequent hematologic TEAEs in the IMerge Phase III trial were Grade 3/4 thrombocytopenia (61.9 percent imetelstat vs. 8.5 percent placebo) and neutropenia (67.8 percent imetelstat vs. 3.4 percent placebo).
"As a once per month out-patient IV therapy, imetelstat will hopefully become a novel treatment option for lower risk MDS patients in the near future," commented Dr Uwe Platzbecker, a principal investigator of IMerge Phase III.
"… imetelstat… could become a first-in-class therapy for lower risk MDS patients. The meaningful clinical results observed in the trial, including duration of TI, increases in haemoglobin levels, decreases in transfusions and reductions in mutation burdens, suggest imetelstat treatment may be altering the course of the disease," concluded Faye Feller, Chief Medical Officer of Geron.
Geron plans to present additional data from IMerge Phase III at medical meetings later in 2023.
Regulatory submissions planned for imetelstat
"US and EU regulatory submissions [are planned for] 2023, as well as… a potential US commercial launch," explained Dr Scarlett.
The potential US commercial launch for the telomerase inhibitor is planned for the first half of 2024 and by the end of 2024 in the EU, assuming regulatory approvals are granted.
Source link
#Telomerase #inhibitor #aids #transfusion #independence #MDS #trial