News
Stroke Patients May Sleep More to Fight Fatigue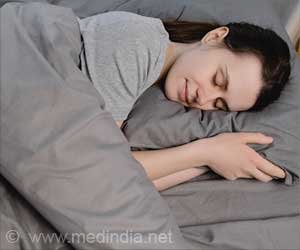 However, there is a limited understanding of which factors lead to increased fatigue and daytime sleep after a stroke. Therefore, researchers wanted to investigate whether cognitive and emotional complaints are related to increased fatigue and sleep during the day. The results were published in the journal
.
The analyses show that patients who report poorer memory and concentration three months following stroke have a higher risk of being more fatigued and sleeping more during the day at twelve months. The same applies to patients who report major anxiety and depressive symptoms three months after the stroke.
Cognitive and emotional problems are thus both important factors for increased daytime sleep and fatigue after a stroke. This finding was also evident when we took into account other factors such as age, sex, the severity of the stroke, and quality of sleep at night, as well as their relationship with each other over time.

Advertisement



They used data from NORSPOT, a study that was carried out at Akershus University Hospital between 2012 and 2013. In that study, stroke patients answered questionnaires three and twelve months after their stroke. The patient sample in this study had relatively mild strokes and had no known cognitive or emotional challenges before the stroke.
Important to Follow-Up Patients Following Stroke
Both cognitive and emotional problems are common after a stroke. these results show the importance of following up on these complaints in the subacute phase after the stroke. Hence, we can reduce the risk of increased fatigue and the need for sleep in the long term if we manage to identify and treat stroke patients who struggle cognitively and emotionally.
This study is an important step toward a better understanding of fatigue and the increased need for sleep following a stroke. Cognitive and emotional problems after a stroke are often not detected in the routine follow-up but have the potential to greatly affect the patient's everyday life.
In the future, researchers hope to see more research undertaken in this field, as it can lead to improved diagnostics and treatment of patients in the long term.
Source: Eurekalert
Source link
#Stroke #Patients #Sleep #Fight #Fatigue