News
Pfizer RSV Vaccination During Pregnancy Protects Infants from Serious Disease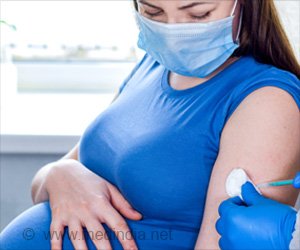 "We're very hopeful everything can be done in time to vaccinate mothers before the next RSV season," said Annaliesa Anderson, chief scientific officer of vaccine research and development at Pfizer. "We are about to come into a very heavy RSV season. We are seeing hospitals filling up. Everyone appreciates the urgency that can really help to prevent this."
What is RSV
RSV is a common respiratory ailment that typically manifests as symptoms of the common cold. The virus can be fatal in young newborns, whose airways are narrower, and it is the main reason for hospitalization for infants.

Advertisement



Benefits of Maternal RSV Vaccination
The Pfizer injection offers protection via an indirect pathway, in contrast to immunizations that are administered directly to infants. Because antibodies are naturally transferred from mothers to fetuses throughout pregnancy, maternal RSV vaccination is a technique to give infants an immunological barrier immediately and temporarily. As part of maternal immunizations, vaccines against influenza, diphtheria, tetanus, and pertussis are also administered.
The Pfizer vaccine, administered early in the third trimester, was 69% effective in preventing severe illnesses that required medical attention for more than six months after birth. Due to the normal decline in antibody levels over time, it was much more effective in the first three months following delivery.
Researchers examined the vaccine's ability to prevent RSV-related pediatric visits, including milder instances. Although those findings did not achieve statistical significance, they did indicate that the vaccine might reduce the number of RSV-related doctor visits within the first six months following birth by half.
Although the corporation claimed that there were no significant safety issues for infants or anyone who had received vaccinations, regulators will rigorously examine the data. The experiment included 7,400 expectant women, and babies were monitored for at least a year.
"I think this is a big step for protecting babies against RSV and improving overall lung health," said Barney Graham, a vaccine expert at Morehouse School of Medicine whose work with Jason McLellan at the University of Texas at Austin underlies much of the progress in the RSV field. "Overall, it is an exciting time for RSV. It is also a troubling time, because you see how the patterns of infection have been changed by COVID-19, and we're having an earlier, bigger season this year than we have for a couple of years- and it's causing a lot of hospitalization and misery for people."
Source: Medindia
Source link
#Pfizer #RSV #Vaccination #Pregnancy #Protects #Infants #Disease