Pharma News
Peracetic acid plus UV light could improve microbial water quality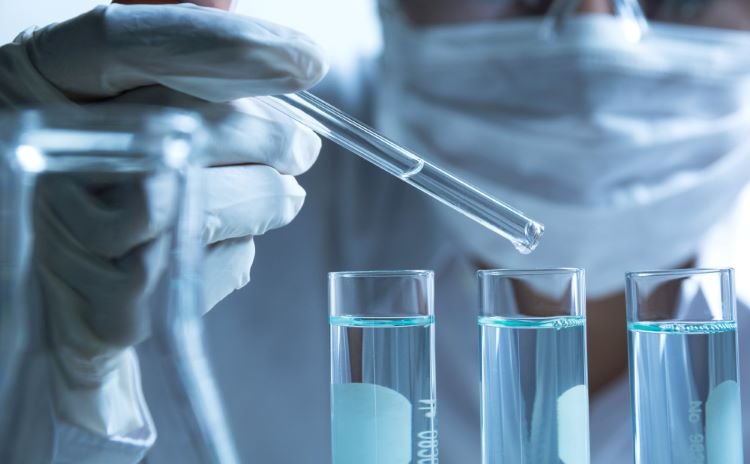 Researchers have shown a combination of peracetic acid and ultraviolet light could improve microbial water quality in pharmaceutical water systems.
A peracetic acid (PAA)–ultraviolet (UV) combination treatment significantly decreased microbial counts of samples in a pharmaceutical water system, researchers have found.
The paper, published in the Journal of Water, Sanitation and Hygiene for Development presented a monitoring programme for microbial disinfection and sanitation of purified water (PW) and water for injection (WFI) systems in a pharmaceutical plant.
Farjami et al. investigated the effect of the treatment following brushing and steaming throughout the water system on microbial count and endotoxin levels in PW and WFI, which are highly regulated water types.
Disinfecting pharmaceutical water systems
Water is a suitable medium for microbial growth, so the presence of microbes and endotoxins in water systems is unavoidable. The most challenging quality attribute in PW and WFI is the microbial content of water, the researchers noted.
PW should meet the total organic carbon (TOC), conductivity, and bioburden test standards, and WFI must also meet the endotoxin tests and bacteriological purity requirements, the researchers explained.
Guidance on membrane-based WFI systems was released by the International Society for Pharmaceutical Engineering (ISPE) in June 2022.
Periodic disinfection of the whole water system is crucial to keep it clean and avoid undesirable contamination or biofilms, Farjami et al. explained. To ensure treated water quality, well-designed microbiological monitoring programme, comprising complete sampling and enumeration of total viable bacteria for each system component, should be specified.
Endotoxins – the most prominent pyrogens in the pharmaceutical industry
Endotoxins are lipopolysaccharides (LPSs) produced by most Gram-negative bacteria and certain cyanobacteria. They are the most prominent pyrogens in the pharmaceutical industry, the paper acknowledged.
Endotoxins are not destroyed by alteration in temperature, pH, and even sterilisation or distillation, and extreme acid/alkali and high temperature are needed to destroy them. This is important to note, the researched observed, as LPS can trigger a serious and wide range of health risks such as vasoconstriction, vasodilation, cardiovascular disorder, multiple organ damage or failure, and death.
The study results
The team's objective was to see how combining PAA, 0.1 percent V/V and UV light (>150 mJ/cm2) as wide-spectrum disinfectants affect microbial and endotoxin levels in a pharmaceutical water system.
UV irradiation, when combined with oxidizing agents like PAA (PAA–UV combination), produces a highly reactive hydroxyl radical, which drives the synergistic disinfecting action, the researchers highlighted.
To perform the investigation, the water system's microbial and endotoxin levels were assessed for six months. The researchers took water samples aseptically from 12 points across the system. The pour plate technique and membrane filtration were used for microbial counts. The presence of endotoxin in distilled water samples was examined using the Limulus amebocyte lysate (LAL) test gel-clot method.
WFI samples were mostly endotoxin-negative after PAA–UV combination treatment, whereas they were mostly endotoxin-positive after UV treatment alone.
After peracetic acid–UV combination treatment, microbial counts of samples significantly decreased (P < 0.05) compared with UV treatment alone. The counts were lower than the action limits specified by the European Pharmacopeia (100 CFU/ml for purified water and 10 CFU/100 ml for WFI. In addition, water samples were mainly LAL-negative (10 negative weekly reports out of 12 total reports).
Farjami et al. concluded that PAA–UV combination can be used as a potent disinfection policy to improve the water system's microbial quality. Therefore, to minimise contamination of the water system, "rotation between more than one disinfectant policy and periodic disinfection of the water system by peracetic acid–UV combination is recommended."
Source link
#Peracetic #acid #light #improve #microbial #water #quality