News
Obesity Linked to 13 Different Types of Cancers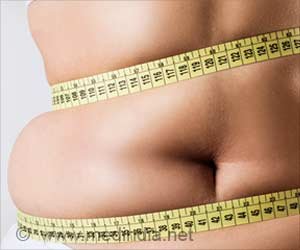 Obese people are 1.5 to 4 times at risk of developing cancers related to esophagus, stomach, liver, pancreas, colorectal, gallbladder, kidney, and thyroid.
Tausif Ahmed Thangalvadi, Medical Director at NURA, a collaboration between Fujifilm Healthcare and Kutty's Healthcare offering AI-enabled imaging in Bengaluru, highlighted key findings from a working group document of the International Agency for Research on Cancer (IARC) on the occasion of World Cancer Day.

How Does Obesity Cause Cancer
A 2019 study found that obesity related cancers accounted for nearly 4 percent of the global burden of cancers, Thangalvadi said.
As per Unicef's World Obesity Atlas 2022, India is predicted to have 2.7 crore children with obesity by 2030, he said.
Thangalvadi said: "There are many ways in which obesity can increase the risk of cancer. Fat tissue in the human body releases excess levels of oestrogen, which in women leads to an increased risk of breast, endometrial, and ovarian cancer. High levels of insulin and insulin-like growth factor (IGF-1) in obese people increases risk of colorectal, kidney and prostate cancer. Obesity also leads to chronic inflammation and oxidative stress on tissues, further increasing the risk of cancer."
Source: IANS
Source link
#Obesity #Linked #Types #Cancers