News
Nurses Pivotal to Indian Health Care System: Pranab Mukherjee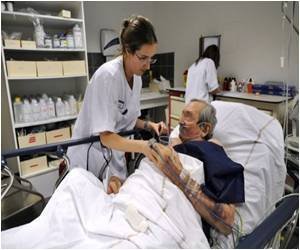 Nursing has evolved into a modern medical profession and nurses have become an indispensable part of the country's health care system, says President Pranab Mukherjee.
"Nurses form a large part of the health workforce and are the backbone of the health care system. They are pivotal in the hospital-doctor-patient paradigm," the president said while presenting the National Florence Nightingale awards to nursing personnel here on the occasion of International Nurses Day.
The president said nursing has developed into a noble specialisation and nurses have themselves become synonymous with competence and unparalleled commitment.
He thanked the entire nursing fraternity for their dedication and services to the nation.
Union Health Minister Ghulam Nabi Azad, speaking on the occasion, said in the last seven years there has been a four-time increase in the number of nursing colleges in India.
Thirty-five nurses were presented with National Florence Nightingale awards for their dedicated services in the health care sector.
Source: IANS
Source link
#Nurses #Pivotal #Indian #Health #Care #System #Pranab #Mukherjee