News
New Ray of Hope for Atrial Fibrillation Patients With Kidney Disease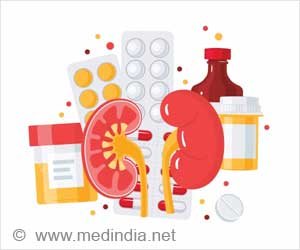 The presence of CKD increases both thromboembolic and bleeding risks in patients with AF, which makes anticoagulation therapy challenging in this patient group. Although the introduction of
(DOACs) has led to safer oral anticoagulation (OAC) therapy in general there are areas of uncertainty in patients with AF and CKD.
But now, new real-world study data presented at the 72nd annual American College of Cardiology (ACC) meeting demonstrate that rivaroxaban was associated with a reduced risk of adverse kidney outcomes in patients with non-valvular atrial fibrillation (NVAF) and advanced
(CKD), compared to vitamin K antagonists (VKAs).
CKD is a frequently encountered comorbidity in patients with AF, with approximately 30% of AF patients diagnosed with advanced CKD. Previous large clinical trials evaluating NOACs for stroke prevention in AF excluded most patients with stage IV and V CKD, thus limiting the evidence base for clinicians to make anticoagulant treatment decisions in this high‐risk population.

Advertisement



Consequently, warfarin remains the most used treatment option for this AF patient subgroup, despite the numerous shortcomings of the drug class, including the requirement for regular international normalized ratio monitoring and the difficulty in maintaining a high time in the therapeutic range.
This is the first prospective observational study to evaluate the real-world effectiveness and safety of a NOAC versus VKAs in treating patients with AF and advanced CKD. All-cause mortality was also significantly reduced in the rivaroxaban treatment group, while no differences were observed between groups for the composite net-clinical benefit.
The study results provide important new evidence that can help physicians in the management of patients with AF and advanced CKD to reduce patients' risk of progressing to kidney failure. With the potential safety benefits of rivaroxaban compared to VKAs, this NOAC could become a new standard of care for AF patients with advanced CKD.
Source: Medindia
Source link
#Ray #Hope #Atrial #Fibrillation #Patients #Kidney #Disease