News
Nearly 550 Dengue Cases Reported in Himachal Pradesh, India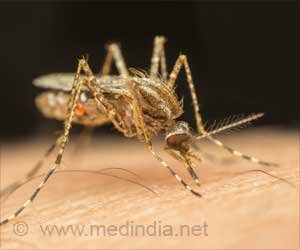 Solan district reported 244 cases, the second highest in the state.
Only nine positive dengue cases were reported in the Indira Gandhi Medical College and Hospital in Shimla.
"We are taking all precautions to check further rise in the number of cases that include making people aware of the steps they need to take to minimize its spread," the official told IANS, adding there was no need to panic.
Advertisement



The Regional Hospital in Bilaspur, some 60 km from here, is getting five to 10 dengue cases daily.
Besides Bilaspur, the disease has spread to nearby towns like Ghumarwin and Jhanduta.
Bilaspur is also taking the lead in scrub typhus in the state, a disease caused by the bite of an infected mite found in areas with heavy scrub vegetation.
One patient suffering from scrub typhus died in Chamba district.
"A total of 177 scrub typhus patients have tested positive in the state till July 31," the official said.
Bilaspur reported 58 scrub typhus positive cases, while Shimla had 24.
There were three swine flu positive cases in the hill state and out of these one died on April 10.
Source: IANS
Source link
#Dengue #Cases #Reported #Himachal #Pradesh #India