Pharma News
Kinnate's CCA therapy KIN-3248 receives FDA Fast Track status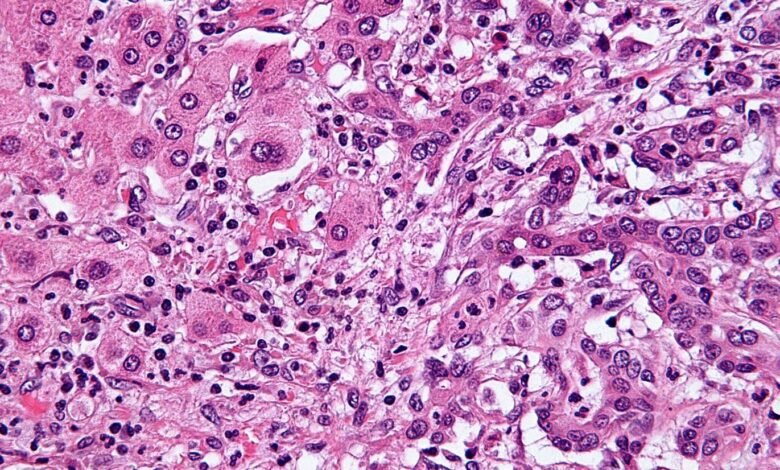 Kinnate Biopharma has received Fast Track designation from the US Food and Drug Administration (FDA) for its pan-FGFR inhibitor, KIN-3248, to treat unresectable, locally advanced or metastatic cholangiocarcinoma (CCA).
KIN-3248 is indicated to treat CCA harbouring fibroblast growth factor receptor 2 (FGFR2) gene fusions or other alterations in people who previously received a minimum of one systemic therapy.
The irreversible, small molecule investigational pan-FGFR inhibitor KIN-3248 has been designed to target cancer-associated alterations in FGFR2 and FGFR3 genes.
It aims to address primary driver-alteration and clinically observed and predicted FGFR 2/3 mutations that drive resistance to current FGFR2- and FGFR3-targeted therapies in urothelial carcinoma (UC) and intrahepatic cholangiocarcinoma (ICC).
KIN-3248 showed inhibitory activity in a broad range of clinically relevant mutations that drive acquired resistance and primary disease to other FGFR inhibitors in preclinical trials.
The company is now evaluating KN-4802 in an ongoing open-label, multi-centre, two-part clinical trial.
The trial has been designed to assess KIN-3248's tolerability, preliminary efficacy, safety and pharmacokinetics in adult patients with advanced tumours harbouring FGFR2 and/or FGFR3 gene alterations.
Currently, it is enrolling participants across several sites in Taiwan and the US, with additional sites anticipated to be added globally.
The trial will determine KIN-3248's recommended dose and schedule it for further assessment in FGFR2 and/or FGFR3 gene alteration-driven cancer patients in dose escalation (Part A).
In dose expansion (Part B), KIN-3248's efficacy and safety will be evaluated at the recommended dose and scheduled in FGFR inhibitor naïve and FGFR inhibitor pre-treated subjects with FGFR2 and/or FGFR3 gene alterations including UC, ICC, and other metastatic or advanced solid tumours.
Kinnate Biopharma expects to receive initial dose escalation data in the second half of this year.


Source link
#Kinnates #CCA #therapy #KIN3248 #receives #FDA #Fast #Track #status