News
Key Factor Against Declining Mental Health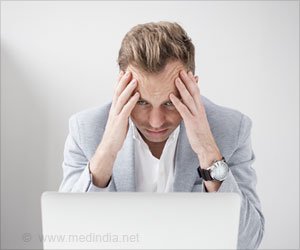 "At around 18 something happens to patterns of connectedness for Black youth. Existing theories and research on this stage of life tells us that during the transition to adulthood, relationships with others begin to change, while mental health often worsens," said Villodas.
At age 14, Black youth with mental health symptoms reported higher connectedness to their family, community, and peers and this feeling of connectedness increased through age 16. However, at about 18 years old, Black youth reported that their feelings of connectedness began to stall. The transition from adolescence to adulthood is a time when mental health challenges often intensify and when mental health service use tends to decline.
What is Connectedness?
Connectedness (defined as the degree to which individuals or groups are socially close, interrelated, cared for, and respected by others) has been identified as a protective factor against mental health symptoms. In this study, Villodas focused on connectedness to family, peers, and community.
"This shows us that for Black youth, these networks of people are critical in improving mental health and have filled the gap that has been created by systemic racism in mental health care. Our study highlights that to help Black youth who interacted with the juvenile justice system during the transition to adulthood, there is more support needed within the juvenile justice system such as equitable mental health treatments and other rehabilitative services," said Villodas.
The study was a secondary analysis using five waves of data from the Pathways to Desistance Project, a multisite study of serious juvenile offenders from adolescence to young adulthood.
Source: Eurekalert
Source link
#Key #Factor #Declining #Mental #Health