Cancer
Jemperli Plus Chemotherapy Shows Promise for Endometrial Cancer Treatment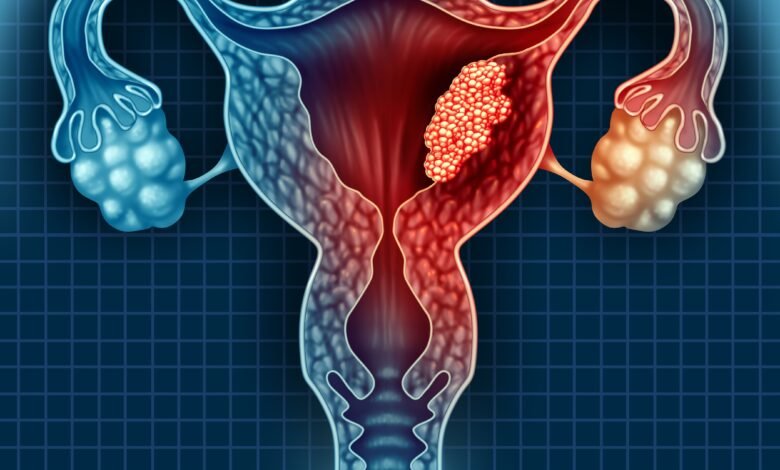 Jemperli (dostarlimab-gxly) plus standard-of-care chemotherapy (carboplatin-paclitaxel) followed by Jemperli alone improved progression-free survival (time during and after treatment when the patient lives without disease progression) in patients with primary advanced or recurrent endometrial cancer compared to chemotherapy plus placebo followed by placebo, according to according to a press release from GSK, Jemperli's manufacturer.
Notably, this is the only first-line trial to show an improvement in progression-free survival for an immuno-oncology therapy in combination with standard of care chemotherapy in this patient population.
Early results from the RUBY trial demonstrated a statistically significant and clinically meaningful benefit with Jemperli plus standard of care chemotherapy in the prespecified mismatch repair deficient (dMMR; describes cells that have mutations in certain genes that are involved in correcting mistakes made when DNA is copied in a cell)/microsatellite instability-high (cells may have a defect in the ability to correct mistakes that occur when DNA is copied in the cell) patient subgroup and in the overall population.
Additionally, there was a clinically relevant benefit in progression-free survival observed in the mismatch repair proficient (those who are not considered dMMR)/ microsatellite stable (the DNA is considered stable when the number of microsatellite repeats is the same in all the cells of the body) patient subgroup.
Although overall survival (time from diagnosis or treatment start when patients are alive) was not yet ready to be analyzed at the time of data collection, there was a favorable trend observed in the overall population with Jemperli, including the subgroups.
"Patients with primary advanced or recurrent endometrial cancer have limited treatment options," noted Hesham Abdullah, senior vice president and global head of oncology development at GSK, in the release. "Long-term outcomes remain poor, and new treatment options are urgently needed to evolve the current standard of care, which is platinum-based chemotherapy. Based on these positive headline results from the RUBY phase III trial, GSK intends to seek regulatory approvals for a potential new indication for (Jemperli) in the treatment of primary advanced or recurrent endometrial cancer."
Regulatory submissions are anticipated for the first half of 2023 based on further trial results. The full results will be published in a medical journal and presented at an upcoming scientific meeting.
The safety and tolerability of Jemperli in this trial was consistent to previous research. The most common side effects of Jemperli plus chemotherapy included nausea, alopecia, fatigue, peripheral neuropathy, anemia, joint pain, constipation and diarrhea.
For more news on cancer updates, research and education, don't forget to subscribe to CURE®'s newsletters here.
Source link
#Jemperli #Chemotherapy #Shows #Promise #Endometrial #Cancer #Treatment